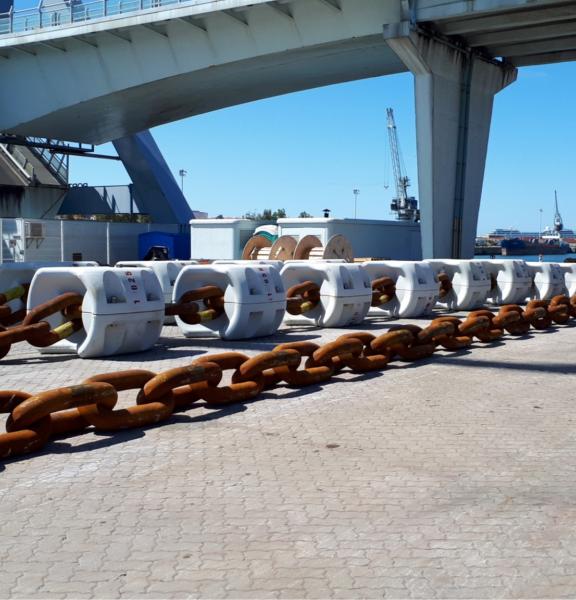 Anchor the Energy
The last decade, the renewable energy market has been growing offshore. The offshore wind for example has seen an important progress and is now part of the energy mix of the most European countries. Besides the fixed technology, allowing to deploy wind turbine in shallow waters, floating offshore wind is now taking shape. The development of this technology is inducing new challenges and needs adapted and innovative solutions.
A reliable and efficient mooring for example, is of critical importance to the station keeping system. It will ensure a sufficient stability of the floater, required to reach the highest capacity factor. Thus, the mooring designs remain very challenging, since they should fulfill countless requirements for dynamic characteristics and load. Furthermore, they should meet the request for cost competitivness, scalability and mass deployment.
FMGC supplies the marine renewable energy market with cast iron clump weights and gravity anchors, featuring an adaptive design, ensuring the needed performance and quality. Some of the major mooring suppliers have already trusted FMGC mooring and anchoring solutions, mainly because of their high-quality/cost-efficiency ratio.