The 1st Equipment Maintenance Social Network

Safir, the IT division of Farinia Group, has recently launched the first equipment maintenance social network. Mobility-work.com is a user-friendly maintenance software, available in desktop and mobile version, enabling you to connect to 11,884 machines and 17,019 tasks.
➤ Discover more about the first Equipment Maintenance Social Network
Mobility Work's main objective is to ease the process of managing maintenance and help technicians and engineers save efforts and time. It is a simple, fast and user-friendly software which doesn't require much training. Through the mobile application, you will access the maintenance social network anytime and anywhere, easily register all your equipment data and start managing your maintenance team's work right away.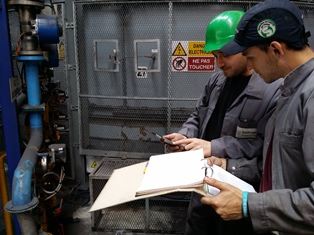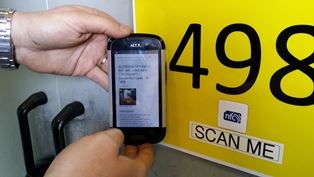 How Does It Work?
1. Build your network! You can connect to your colleagues and add your equipment.
2. You may duplicate your equipment if someone from your community has already registered it.
3. You can schedule your tasks and manage your maintenance team
4. You will be able to compare the different machines in the community as well as the maintenance/repair tasks that they have been submitted to.
Why Is Mobility Work Different From Other Equipment Maintenance Software?
Mobility-work.com has a social network interface and allows all users to communicate in real-time on maintenance-related topics.
The use of the product is not restricted to one plant. Mobility work can be used to manage the entire equipment's maintenance process in one facility. But it also offers the possibility to log in a global community, where maintenance technicians can exchange expertise, compare maintenance protocols, borrow a spare part or simply gauge the technical characteristics of a certain machine.
You can easily scan the NFC chip on the machine with your smartphone and get all information related to this piece of equipment (e.g. all performed tasks, documents, scheduled works, spare parts…)
Finally, Mobility Work guarantees account and registration security for all users.
Our Terms and Conditions apply to every single piece of content published in the community.
Would You Like to Know More?
Sign up for our free newsletters here and get the best of what Farinia Group has to offer, delivered right to your inbox!