Setforge Electroforge Turns 80 Years
Tuesday, December 13, 2016
Electrical Upsetting Expertise for 8 Decades​​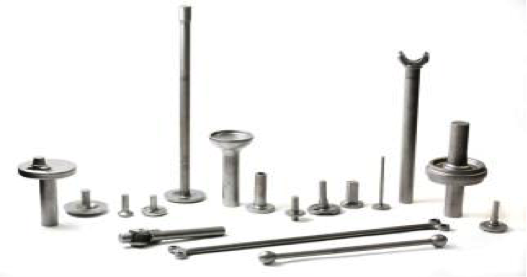 Founded in 1936, Setforge Electroforge is now turning 80 years old. Recognized as a leader in electrical upsetting, the company manufactures high-quality components for a large variety of industries.
This technique consists in deforming one end of a billet through heating to obtain a mass of large metal that will then be forged to the desired shape. The heating can also be carried out in the middle of the slug.
The components obtained by electrical upsetting possess excellent mechanical characteristics because of the continuous grain flow and can be used in many industries: automotive, aerospace, material handling, agriculture, off-highway, defense, railway, textile and energy.
The preferred materials are carbon and alloy steels, stainless steels and titanium. The finished components weigh from 50 g to 60 kg for small, medium and large series.
As a subsidiary of Farinia Group, Setforge Electroforge has never seized to develop, in order to get as close as possible to the customers' needs and requirements during all these years. The company's latest investment in a three-dimensional machine and recent developments regarding aerospace components confirm the dynamism of the team.
Would You Like to Know More?
Sign up for our free newsletters here and get the best of what Farinia Group has to offer, delivered right to your inbox!