Setforge Is a Plant of the Future in the Press
Friday, September 15, 2017
Setforge Hot Formers Relies on Automation, Industry 4.0 Trends and R&D Projects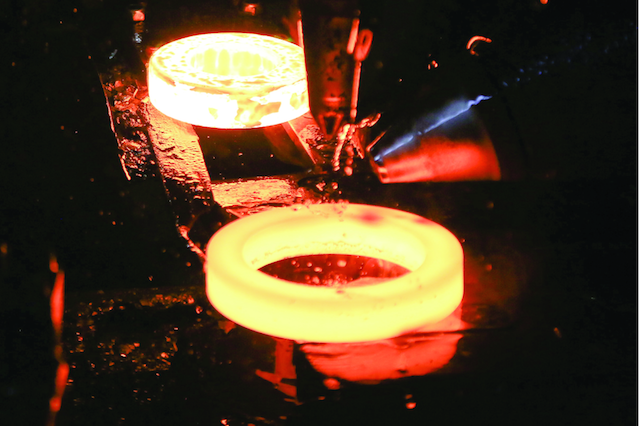 Setforge Hot Formers has recently purchased a forging line striking 100 round gears every minute.
A well-know technical journalist Marion Garreau published earlier this month an overview article of the most innovative forging companies and projects in France in the usinenouvelle.com. France forging industry is about to conquer a global market through robotics, intelligent machines and plenty of research and development projects as the Vulcan 4.0 platform.
Setforge Hot Formers was introduced as a modern facility, manufacturing high-quality, lightweight automobile components in large series. Hervé Gestas, CEO of Setforge has shards his expectations about the future: " The needs of our customers are oriented towards more structured, resistant, lightweight, even connected parts. Tomorrow we will no longer work from a plan but from a functional set of specifications that we can technically and economically fulfill only by expanding the scope of our competences. "
Download here the whole article
Would You Like to Know More?
Sign up for our free newsletters here and get the best of what Farinia Group has to offer, delivered right to your inbox!