Spartacus3D and Setforge at the Paris Air Show 2017

Paris Air Show, the World's biggest show dedicated to aerospace, is coming back this year for its 52nd edition. The "show" will debut on Monday, June 19th, 2017 at the Parc des Expositions in Le Bourget.
The Air Show is a "flagship event" that gathers every two years all the actors of the worldwide aerospace industry, clients, providers, and subcontractors.
In 2015, additive manufacturing was already present, perceived as an industrial revolution. Since then, many endeavours have moved the additive manufacturing industry, first of which the strategic acquisitions of General Electric. So the shadow of the Leap injector will definitely plan on the show ... Other actors have also made substantial progress since the last show, Airbus in particular with its first qualified parts in Ultem and titanium.
Additive manufacturing has proven its relevancy for designing parts of complex geometry, reducing the number of parts in an assembly, lightening mechanical assemblies, shortening lead-time, and so on. There is no doubt that this event will once again be a strong communication channel from the various players present at the show.
As an actor of this industrial revolution, Spartacus3D will exhibit for the second time at location H137, Hall 2B. Spartacus3D team will share the booth with Setforge La Clayette, a sister company from Farinia Group, specialized in hot forging aerospace components. The team will be happy to welcome you to present our means and our know-how.
"For the last two years we have made our operational organization more robust, as demonstrated by our EN9100 certification and our customer qualifications. We have also worked on numerous projects in both aluminum and titanium or on nickel based alloys. We invite all the players in the aeronautics industry to meet us on our stand to answer their questions. "Said Charles de Forges, Managing Director of Spartacus3D.
If you prefer, it is also possible to book a private interview with us by filling the form at the bottom of this page.
Learn more about Paris Air Show : https://www.siae.fr/en/trade_visitors/why_visit.htm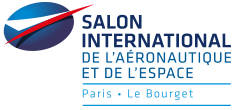 Would You Like to Know More?
Sign up for our free newsletters here and get the best of what Farinia Group has to offer, delivered right to your inbox!