FMGC Clump Weights for Floatgen
FMGC Solution Keeps in Place France's 1st Offshore Wind Turbine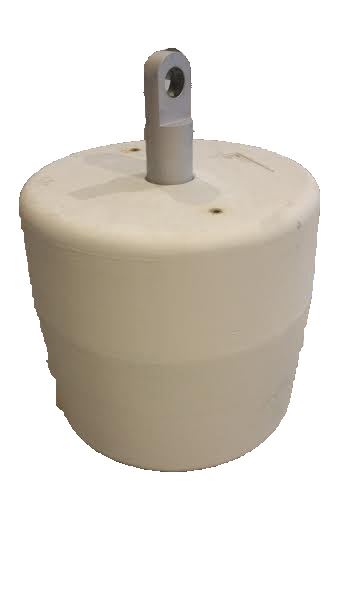 FMGC, the European leader in the manufacture of cast iron counterweights for various industries, has participated in one of the most revolutionary France's projects – the 1st floating offshore wind turbine– Floatgen. The ingenious collaboration with LeBeon Manufacturing and Ideol has supplied the project with a next-generation floating foundation. One of the main components of the foundation – the clump weights - were especially designed and manufactured for Floatgen. These are the 1st clump weights in France that have been ever used in the installation of a floating offshore wind turbine. The solution contributes to the optimization and cost effectiveness of the entire mooring system.
As a part of its MRE diversification, FMGC supplies the Marine Renewable Energy sector with a wide range of highly innovative solutions as gravity anchors and protecting and ballasting cast iron shells. Furthermore, our team can customize all available ballasting solutions and if necessary develop new ones. Currently we are working with European key players on other floating offshore wind projects.
Would You Like to Know More?
Sign up for our free newsletters here and get the best of what Farinia Group has to offer, delivered right to your inbox!