FMGC Turns 30 Years Old
The Foundry Intends to Invest Nearly 30 million Euros In the Next 5 Years In Numerous Projects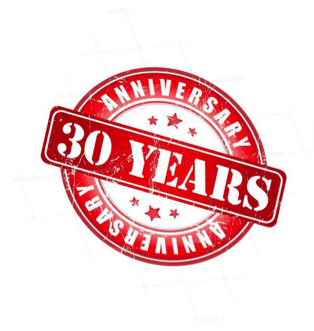 It is on August 29th, 1988, when the FMGC Foundry starts its activity on the site of Sudan (44) with 37 employees on a ground of 5 hectares of which 3,500 m2 covered to produce a little more than 8,000 tons by year.
30 years later, the FMGC has become the European leader in ballast solutions for the material handling, construction, agriculture and marine renewable energy markets.
The company has spread over 14 hectares, including 35,000 m2 covered, with nearly 400 people producing more than 80,000 tonnes a year and a turnover of 70 million euros.
This was made possible thanks to the commitment and loyalty of all stakeholders (employees, shareholders, customers, suppliers and partners), who share Our Values and enabled the FMGC to develop and progress on its 3 business fields including foundry, painting and machining.
FMGC has permanently invested more than 5% of its turnover in the increase of its capacity, the improvement of all its processes, the innovation as well as in the safety and the conditions of work. The foundry intends to continue this success trajectory and invest nearly 30 million euros over the next 5 years on numerous ambitious projects aimed at making our company even more attractive for its employees and its customers.
On Thursday, October 11, 2018, the foundry will welcome its customers, suppliers and partners to get to know the dimension of our history and our future through presentations and videos and visit our facilities.
On Friday, October 12 afternoon and Saturday the 13th in the morning, employees and their relatives will also be able to share this important moment of the FMGC's Big Adventure.
Would You Like to Know More?
Sign up for our free newsletters here and get the best of what Farinia Group has to offer, delivered right to your inbox!