ICOE 2018
New Opportunities for FMGC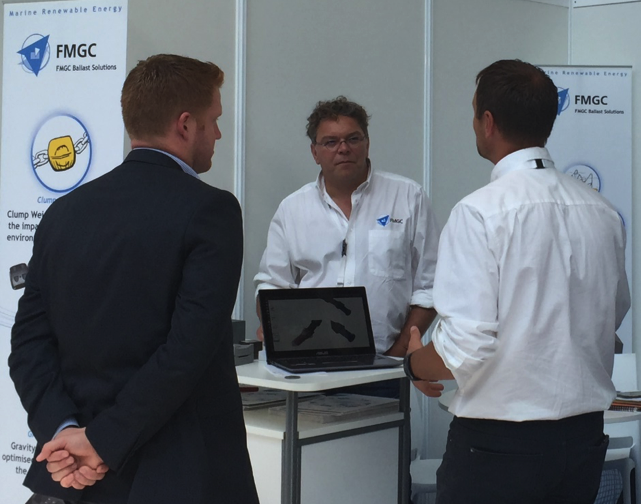 The FMGC team at ICOE 2018
In early June 2018, the ICOE (International Conference on Ocean Energy, an international fair dedicated to Marine Renewable Energies) was held in Cherbourg.
As a developer and manufacturer of innovative solutions for the MRE sector FMGC team was there to discuss with current customers ongoing projects and present teh company's ballast products to the news ones.
The ICOE 2018 offered us again the great opportunity to meet the right people at the right place to exchange ideas and expertise. Face-to-face communication is indispensible for the success of technical projects.
We are convinced that our presence at the ICOE 2018 will result in new interesting collaboartions and projects.
Would You Like to Know More?
Sign up for our free newsletters here and get the best of what Farinia Group has to offer, delivered right to your inbox!