Setforge New Quality Management Certificates
Tuesday, September 25, 2018
The Forging Group Has Prolonged All ISO and IATF certificates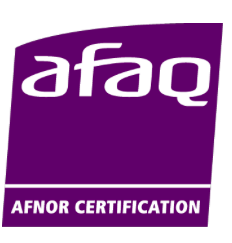 Setforge, the forging subsidiary of Farinia Group has recently renewed all group's certificates by AFNOR (French Association for Standardization).
Consult here the most recent quality certifications of Setforge
Setforge consists of 9 forges, specialized in diverse forging techniques as cold, warm and hot forging. The company is one of the leading French companies in metal working and is a recognized partner of a wide range of industries, among others automotive, aerospace, agriculture, material handling, oil and gas and many others.
The renewed ISO and IATF certificates prove again the absolute expertise and reliability of the Setforge group in activities as:
Production engineering
Production and sale of forged parts by stamping or die forging, rough or machined with heat treatments, mechanical tests and non destructive tests
Manufacturing of hot-, warm- and cold-forged steel products, processed by stamping, extrusion or ring rolling and delivered rough or machined
Manufacturing as subcontractor and sale of hot-, warm- or cold-forged, friction-welded and machined parts
Electrical upset forging of rough, processed and/or machined part and many more
As a part of Farinia Group, Setforge has always been committed to providing high-quality forged components, complying with all international quality standards to meet customer expectations.
Would You Like to Know More?
Sign up for our free newsletters here and get the best of what Farinia Group has to offer, delivered right to your inbox!