Formaforge - Forging Trainings
Setforge L'Horme Is Setting Up An Educational Program for Machine Operators

Setforge L'Horme, one of the forging divisions of Farinia Group, specialized in comprehensive manufacturing services as forging, machining, heat treatment and assembly, has put in place FORMAFORGE - a special educational program for forging machine operators.
Didier Forestier, the Managing Director of the company decided to establish the dedicated training after facing several difficulties in the workforce recruitment. One of the biggest challenges for the industry is the fact that French schools don't train anymore forging and metallurgy operators. The employees are hired for positions for which they have limited or no knowledge and thus are loosing fast their motivation because can not really understand the processes and appreciate their important contribution to the production cycle.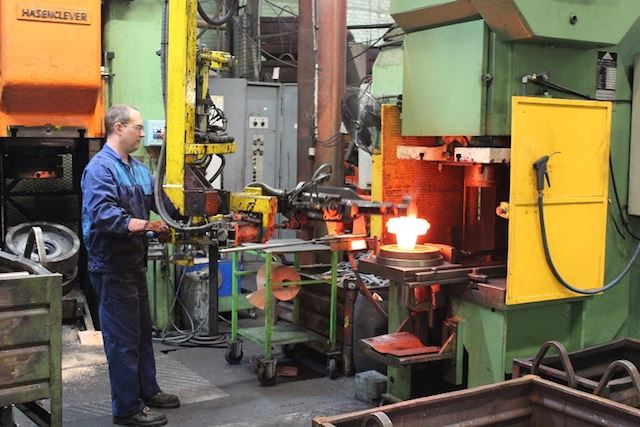 Didier Forestier is emphasizing on the urgent need for such a training: "Today, young people are fascinated about the digitalization, 3D printing and connected technologies and dream of a manufacturing profession behind a screen and a keyboard. But only a few persons can occupy these positions. Real manufacturing processes are no longer taught and this is very pity, because this is where the sector needs highly qualified workforce. "
Therefore Setforge L'Horme has taken the initiative to integrate a dedicated training allowing candidates to become familiar with the forging machine operator profession and understand the basics of the forging process, heat treatment and other metallurgical operations in order to be able to perform quality job.
Would You Like to Know More?
Sign up for our free newsletters here and get the best of what Farinia Group has to offer, delivered right to your inbox!