An Innovative Solution for Fluid End
Wednesday, September 26, 2018
A Single Block Fluid End With Anti-Wear Protection for Hydraulic Fracturing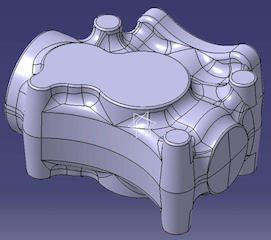 In the context of hydraulic fracturing, Setforge L'Horme and Technogenia are combining their longstanding expertise respectively in Forging and Anti-wear protection to launch a new innovative component: the forged single block fluid end with anti-wear protection. This combination will increase the asset's lifetime, improve the pump efficiency, and contribute to cost savings.http://www.technogenia.com/services/technocasting/
Learn more about the component fluid end
The synergy between both European companies, both leaders in their domains offer the oil and gas sector an innovative product (with improved mechanical properties and internal hardness). The Fluid End was closed-die forged with a near-net shape to minimize machining. After forging, the wear zone of the component is submitted to a specific laser cladding (lasercarb technology).
Download the Fluid End Flyer for more information
Would You Like to Know More?
Sign up for our free newsletters here and get the best of what Farinia Group has to offer, delivered right to your inbox!