Mobility Work at Setforge Hot Formers
Friday, September 28, 2018
The Forging Industry Meets Next-Gen Industrial Maintenance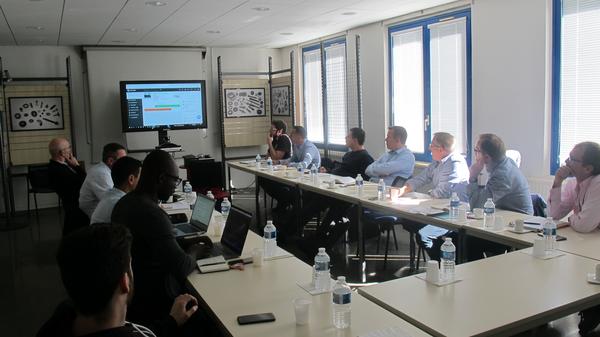 On Wednesday, September 26 Vncent Thinus, the Managing Director of Setforge Hot Formers welcomed industrial professionals, mainly from the automotive sector to get to know the next-gen CMMS Mobility Work. Setforge Hot Formers has deployed the maintenance tool in 2015 and since then is benefiting of its advantages as reduced downtime, improved spare part management and maximized production cycle.
The Founder and CEO of Mobility Work, Marc-Antoine Talva presented the issues and answers offered by the Mobility Work Industry 4.0 CMMS, based on concrete cases and led the following discussion.
A reliable computerized maintenance management system is at the heart of a successful production and facilitates the establishment of lean manufacturing strategies. Mobility Work is a next-gen maintenance management platform and the 1st maintenance social network leveraging all the available and relevant technologies to provide technicians and experts with a smart, user-friendly and mobile tool.
Would You Like to Know More?
Sign up for our free newsletters here and get the best of what Farinia Group has to offer, delivered right to your inbox!