Battling The Need for Qualified Workforce
Tuesday, October 16, 2018
The French Forge Is One of The Founders of the Employers' Group for Integration and Qualification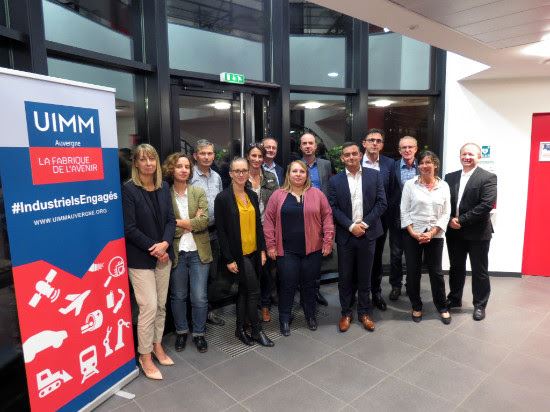 The Employers' Group for Integration and Qualification Auvergne
End of September, 2018, a couple of leading metallurgy company from the French region Auvergne formed the Employers' Group for Integration and Qualification, supported by the UIMM Auvergne (an employers' professional organization in the French region Auvergne). The goal of the association is to recruit and train collectively people who have difficulties to find their professional way and convert them into qualified workforce for the metalworking industry.
The continuous need for skilled employees, the integration and professional qualification of young people and the lack of knowledge on the evolution of the industry's professions are all questions that the UIMM Auvergne is confronted with on a daily basis. The metallurgy companies in Auvergne have planned to recruit more than 4,600 people in the next 12 months. In order to provide an appropriate response to these needs, the UIMM Auvergne initiated the set up of the Employers' Group for Integration and Qualification (in French: the GEIQ).
Nicolas Daulon, the Managing Director of Setforge Gauvin says: "We are really proud to be a one of the founders of the GEIQ group. This is a promising project with a huge potential allowing us and in long term even the entire industry to solve our recruitment problems in key positions."
Download The Press Release
Would You Like to Know More?
Sign up for our free newsletters here and get the best of what Farinia Group has to offer, delivered right to your inbox!