Farinia CSR (Corporate Social Responsibility) Charter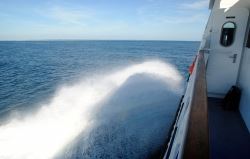 This Farinia Group CSR Charter applies to all Group employees and entities.
Consult the Code of Conduct of Farinia Group
MISSION
Farinia Group aims at becoming a global player in metal transformation and sustaining a strong international leadership in material transformation.
Our mission is to manufacture innovative components for innovative and profitable customers.
We provide know-how and professionalism to increase common performance with our partners.
Farinia Group values are the governing principles that guide our behavior and all our actions.
This charter aims at describing Farinia Group's principles and values, that form the basis of our social responsibility.
Every Farinia Group team member is committed to follow anytime and anywhere these principles, which make us a trustful partner for stakeholders and guarantee the company's long-term performance.
VALUES
All Farinia employees share the Group's values, based on five fundamental Corporate Social Responsibility (CSR) pillars and in accordance with the principles:
1. Ensuring the safety of people and property
➢ Complying with laws and regulations
➢ Aspiring to sustainable development , base of Social Responsibility
➢ Respecting human fundamental rights
➢ Following voluntarily the ethics of the Group by respecting values and applying the principles of action in all circumstances
➢ Ensuring the health and safety of our employees in their activities All risks are analyzed, assessed and minimized by appropriate precautionary measures as part of a Safety Management System
2. Limiting environmental impacts
➢ Implementing an environmental risk management system to identify and control the environmental risks related to our activities
➢ Limiting our energy consumption and waste production
3. Involving suppliers and partners
➢ Listening and respecting the Group's stakeholders, internally and externally
➢ Building trust in supplier partnerships
➢ Asking our suppliers to apply sustainibility charter
4. Ensuring fair practices
➢ Fighting against fraud and corruption by applying the rules of the Farinia Code of Conduct
➢ Acting with integrity, not taking into account private interests or personal considerations. Decisions must be made in a transparent manner and on the basis of relevant considerations
➢ Respecting the principles of free market economy and fair competition without restriction
➢ Complying with applicable export and customs control regulations, including international trade control laws and national embargoes
➢ Ensuring the safety of our company, through the protection of its assets
➢ Respecting the rules applicable to the protection of intellectual property. This includes patents, copyrights and trademarks
➢ Ensuring the security of our information and that of our customers, suppliers and partners and respect the confidentiality of data
➢ Respecting applicable laws regarding the processing of personal data
➢ Implementing efficient methods and processes adapted to our activities in order to minimize the risk of introduction into the delivered product of counterfeit parts or materials
5. Developing human potential
➢ Developing the skills of employees, through training and their career development
➢ Respecting and listening to people