Replacement of the old OP40 by 7 CN FANUC
On January 2, 2019 the team of Peugeot Japy Technologies has launched an important project – the replacement of the old OP40 machine by 7 new CN FANUC machines.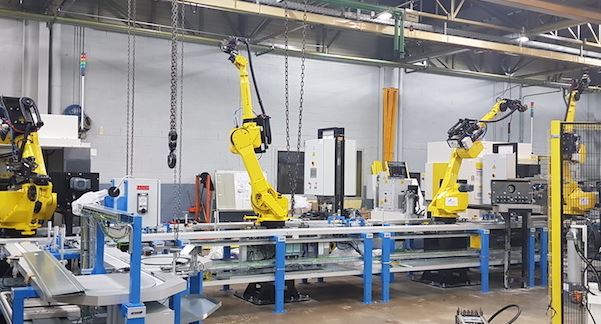 The project is progressing according the schedule and the 1st island of 3 machines is already functioning. The rest of the islands will be deployed by the end of January and the start is scheduled for February 07, 2019.
Even though operational for a short time, the FANUC robots have already registered a reduction of waste by 4% compared to the old installations, a significant capacity increase of 25% and reduction of line downtime.
The deployment of the FANUC robots at Peugeot Japy Technologies is one of the many improvement steps that Farinia Group has undertaken to revive PJT. The machining and assembly company was purchased 1 year ago by the French material transformation group and since then didn't seize to develop.