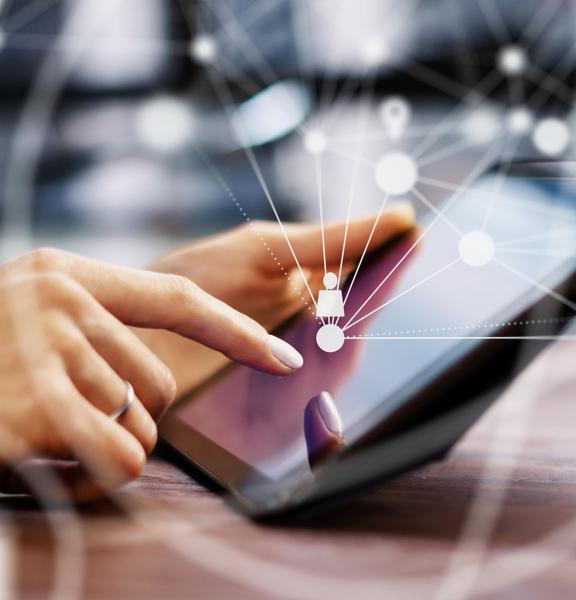 The Company Is About to Reshape Its Production Flow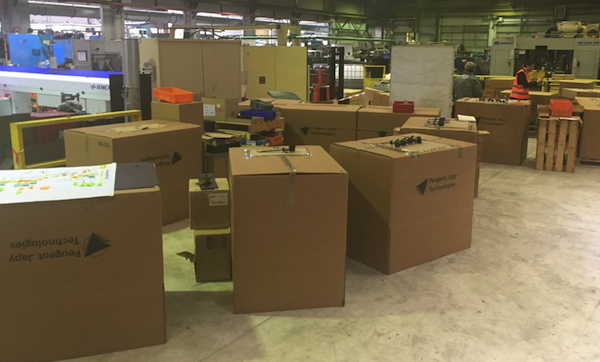 One of the first steps of the project was to model the production lines. With the help of cartons representing the machines, the operators were able to project themselves into their future workspaces.
Since its acquisition by Farinia Group in 2017, Peugeot Japy Technologies - the machining and modules production plant has never ceased to develop. Farinia has already invested € 8 million in the modernization of some 350 machine tools, including the adoption of 3 robotized islands with Fanucs' Robodrills.
The MIFA (Materials and Information Flow Analysis) project is assisted by the Kaizen Institute and is the latest undertaking of the machining plant to optimize its production flow by improving the layout of the shop floor. The project is expected to finish in the beginning of 2020.
The objectives of the MIFA Layout Project can be summarized as follow:
Stream simplification ⇒ Machine transfers from workshop
Reduced material handling ⇒ Suitable line edges
Better tasks allocations ⇒ Machine implementation
Better control of the production flow ⇒ Cellular manufacturing
The purpose of the MIFA project is to relocate dozens of machining centers, including quenching and crimping machines, but also renovate all shop floors, improve supply circuits, lighting and cloakrooms. Matthieu Royer, the project manager is expecting from the 1 phase of the project to carefully study and represent the already discussed with the manufacturing operators possibilities for the future implementation of the production lines.
MIFA is a well-know process innovation tool, initially developed by Toyota and consequently implemented by many industrial companies. In the context of value stream mapping, MIFA is easing the entrance of a company into lean manufacturing practices. By creating a structured image of the material and information flow on the shop floor, MIFA provides a set of specified actions of processes controlling all the steps through which material has to travel to become finished goods.