INDUSTRY 4.0
We offer our employees services specifically designed to improve the productivity, security and availability of our information system. In a perfectly collaborative spirit, Safir provides concrete answers to meet the daily needs of our customers.
The 4.0 solution developed by manufacturers for manufacturers
In collaboration with Farinia subsidiaries, Safir has developed the Diapason solution which offers modules allowing our customers to enter the 4.0 universe and considerably improve their productivity.
Operational data refers to data collected by sensors and control systems during operations, through which it is possible to know the status of a process and associated equipment. These data streams, or "real-time data", are collected regularly, at intervals of the order of a second or even less than a second.
Real-time integration of operational data (machines, PLCs, control, etc.) into business systems makes it possible to detect emerging problems and resolve them without delay, thus limiting the risk of prolonged downtime and the associated loss of revenue . It can also help the company to optimize its processes, for more efficient and productive daily operations.
Diapason is a complete, modular and ideal solution to start your Industry 4.0 project.

Didier Henry - Director Setforge Engineering
Data Collection & Acquisition
Data recovery whatever the source (PLC, Chips, File, Database, ERP, PLC ...)
IOT Industry
Availability rate, non-compliance rate, TRS Energy monitoring, optimization of equipment use.
Production Pilot
Control of the production line, precise monitoring of steps and limitation of non-quality costs.
Traceability
Inventory management, flow analysis to optimize them ...
Real-time Dashboard
Follow in real time the production as well as the team.
Analysis
Predictive maintenance, Reporting, Alert, AI ...
Application example: Energy consumption monitoring
With Diapason, you can monitor your energy consumption in real time (Water, Gas, Electricity, etc.), and anticipate major breakdowns and leaks. Diapason thus connects to your factory and presents your data in an ultra-clear manner, in order to help you better understand and control your energy consumption.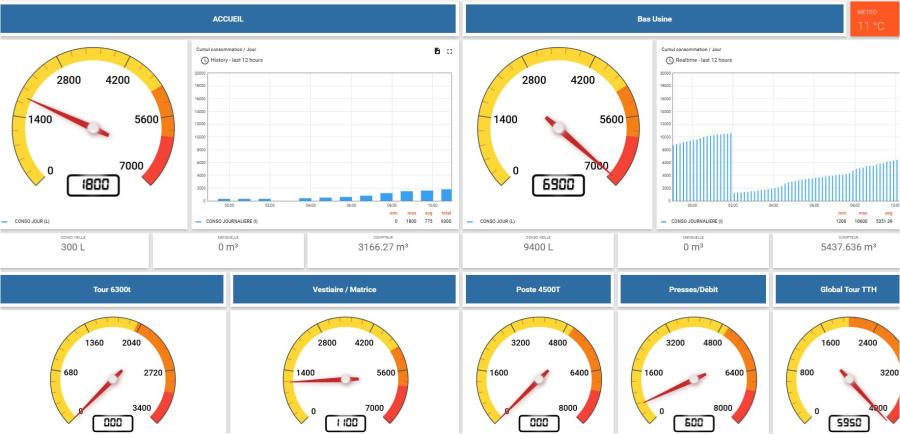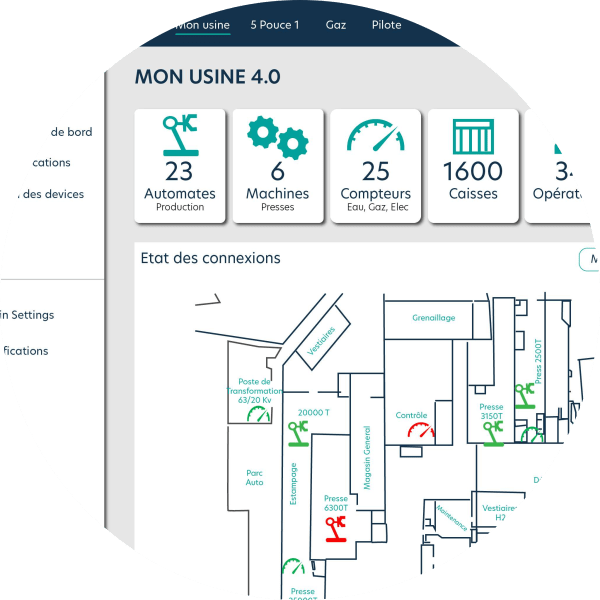 Productivity gains and data-driven decisions!
The more data you have, the more difficult it is to analyze and use it, but the hybrid operation (bringing together the operational and organizational world) offered by Diapason is a unique added value, especially in the industrial sector.
Learn more