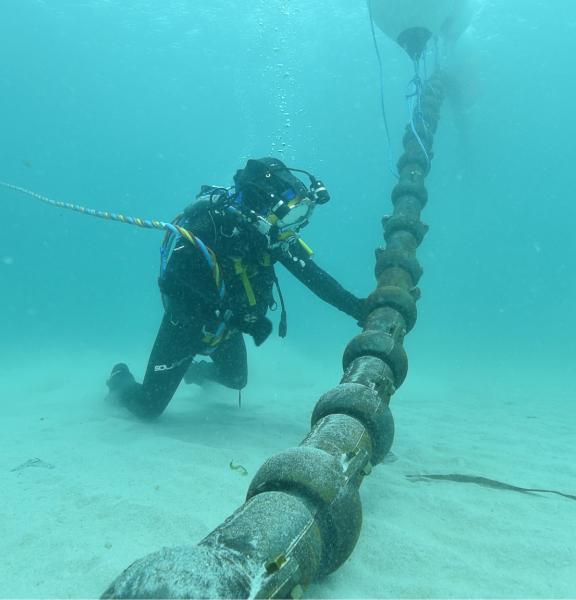 Secure the Power Supply
In the marine renewable energy sector subsea cables ensure the safe and continuous export of the power from the production units to the shore. These cables, depending on the applications can be static or dynamic, and both require a specific attention.
In this context, the ability to produce offshore renewable power is highly dependent on the submarine cables. Even though the industry is aware of the needs for high- reliability solutions and can produce cables featuring these requirements, faults occur and can deeply impact the power supply. Therefore, submarine power cables are considered as critical infrastructure and special attention is paid to their installation and maintenance.  For these reasons most of the cable sections feature additional protections, limitting the risk factor.
As part of these solutions, FMGC has developed cable protection systems including cast iron shells, associated accessories, but also anchoring points and gravity solutions. These solutions can be directly deployed from the laying vessel in order to ease the marine operations and limit the number and time of mobilised vessels.
Our manufactured components for Subsea Cable Protection and Stabilisation