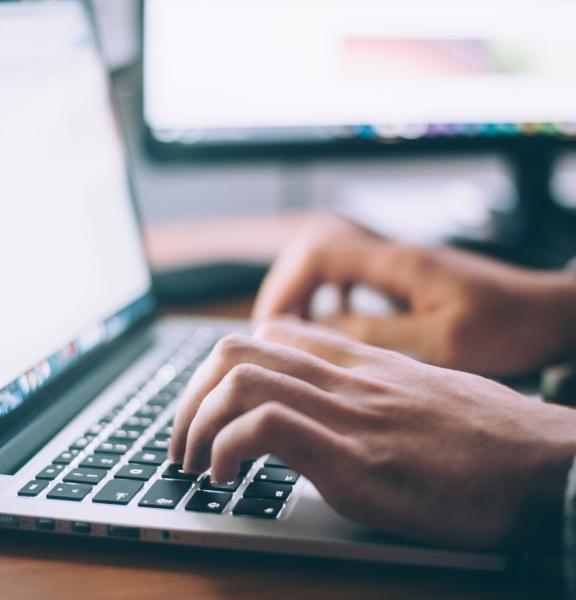 Every day, companies are exploring the potential of Additive manufacturing (AM) to shrink the scale and scope necessary for manufacturing. Engineers bring to life previously impossible designs and alter the makeup of organizational supply chains.
Several significant hurdles still prevent the wider adoption of additive technologies. Qualification of AM-produced parts remains one of the most important barriers.
Quality assurance (QA) is so crucial that it is largely considered as the biggest obstacle to the widespread adoption of AM technology, particularly for metallic materials.
It's difficult to ascertain whether parts produced via metal 3D printing will be of consistent quality, strength and reliability. Without this guarantee, many manufacturers remain leery of AM technology, judging the risks of AM's uncertain quality to be a trade-off too costly for the gains they might realize.
QA presents a "multi-faced" challenge, in which part qualification requires several aspects to be addressed:
Quality must be guaranteed consistently with the same printer, material and operators.
Quality must be guaranteed independently of the location, and under any set of environmental conditions.
Quality must be guaranteedwithout the need of any direct input from the part's designer.
The situations in which a desired level of quality can't be guaranteedmust be identified .
Not all AM-produced end-use parts will require the same level of QA. Thus, the same robust, one-fit-all approach may not be suitable for all organizations.
Today, firms seeking to qualify AM-produced parts generally rely on the same processes as those used for parts produced by traditional methods. They apply extensive non-destructive and destructive testing of hundreds of copies of the final part, which is expensive for any type of production, and cancel many of AM's identified economic and operational advantages. It's obvious for low-volume or one-off production, where printing hundreds of parts, one by one and solely for testing, can be daunting. Certain firms find AM's demonstrated benefits so compelling that they pursue this process anyway. 
To spread AM adoption on wider scale, however, most organizations require a more sustainable, feasible approach to qualify and certify parts.
Additive manufacturing has long held the promise to develop far beyond mere rapid prototyping, into development of truly innovative parts and more efficient supply chains.
For manufacturers in search of the full potential of AM, it is essential to find a way to ensure the parts they produce can be of consistent and reliable quality. To do so effectively, manufacturers should consider the following actions:
1) Evaluate the level of QA needed for each part
Not all parts will need the same level of scrutiny. For example, a hinge or bracket can be held to a lower QA standard than other components of the same aircraft such as an engine part. The latter will need to pass the most stringent specifications. Assessing properly the level of QA needed will help ensure that manufacturers do not under-prepare or over-invest in QA technologies that they may not need.
2) Consider adhering to lower QA standards in the short-term while developing more stringent QA capabilities in the long term.
Planning, building, and implementing a full QA process requires time, training, resources and investment in new technologies, processes, and talents.
To ease the implementation process internally and gradually incorporate and acclimate to new processes over time, manufacturers can consider using QA approaches that fall lower in the QA continuum, as a stopgap measure while developing more in-depth strategies.
3) Take a full view of the production process before it starts.
With ever more complex parts and functionalities, it is important to understand and foresee the building process well beforehand the build starts, via simulations and modeling. It helps avoid the process of having to test copies of a part post-production, which is costly, inefficient and ill-suited to AM.
Researchers cite more than 130 variables for which designers may need to account in a fully representative simulation, including a wide range of time and length scales. High-fidelity simulation is, therefore, extremely resource intensive and the availability of high-performance computing required for this sort of approach is rather limited today.
It will be crucial to consider what investments or partnerships should be in place to make progress in this domain.
4) Understand the data management challenges that may lie ahead.
Beside the access to high-performance computing, QA for additive manufacturing also requires a strong data management, as single builds can result in 10s to 100s of terabytes of data. Once again, it will be important to determine what can be accomplished internally and whom to rely on to develop these skills and get things done.
5) When developing a plan for developing QA capabilities, assess where you are but also where you wish to go.
As manufacturers seek to qualify parts, they must first understand and articulate what they are striving for. Manufacturers whose long-term strategy involves supply chain evolution may wish to concentrate on QA approaches that enable the ability to print across wide geographical distances. Conversely, those whose long-term strategy focuses more on leveraging AM to manufacture entirely new products may instead focus initial QA efforts on other technologies. Taking a strategic approach to growth helps develop a QA process that enables and supports business goals.
Doubtlessly, a systematic approach to QA can help AM continue to reach its potential. However, creating a clear map to assuring consistent quality is certainly a significant challenge for any manufacturer who wishes to adopt AM and make the most of it.
Conclusion:
Unlocking the full potential of AM may require a reversal of the qualification process to which engineers are accustomed and internal investment in R&D will likely be essential to developing high-level QA capabilities, by addressing the above mentioned supporting factors.
Most certainly, it will pay strong dividends, and early leaders will be tight-lipped about their techniques, due to the competitive advantage created by the ability to fully certify AM-manufactured parts, and thus reliably print them on demand, anywhere.
The implementation of a proper quality management system unlocks both dimensions of demonstrated AM value -product evolution and supply chain evolution- to such an extent that manufacturers can adapt their supply chain with distributed manufacturing, developing advanced new products previously impossible to create through conventional methods, and potentially creating new operating models.
Spartacus3D has recently been rewarded of a double certification ISO 9001/EN 9100, evidencing all our efforts undertaken to improve our quality management system. We are committed to fulfill the most stringent expectations of our customers from the aerospace industry with metal AM components of the highest quality.