| | |
| --- | --- |
| | Tel: +33 (0)2 40 28 50 73 |
Spectrum of Components
Euromécanique and FMGC have merged on April 1, 2016 . Read more...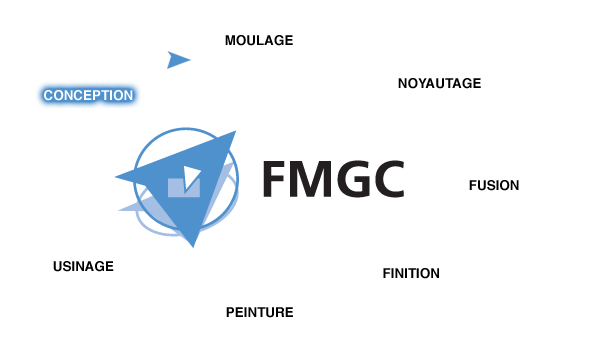 FMGC is the casting subsidiary of Farinia Group. The company's history dates back to 1929. Today FMGC is one of the world leaders in cast counterweights manufacturing with various customers and since 2015 it has diversified its business into the renewable energy markets. The unfolding of our capacity for innovation and diversification leans on quality and safety.
The MRE solutions from FMGC are mainly employed in tidal, floating and fixed offshore wind power and submarine cable protection.
➤ RENT CAST IRON BALLAST AND COUNTERWEIGHTS FOR YOUR PROJECTS
➤ DISCOVER MORE ABOUT FMGC AND THE MARINE RENEWABLE ENERGY SECTOR
➤ CONSULT FMGC QSE QUALITY SAFETY ENVIRONMENT POLICY
➤ GET TO KNOW FMGC CAREER PATHS
Material Used:
high-quality cast iron
Certifications:
ISO 14001
ISO 9001
Latest News and Events:
Trainings at FMGC

The foundry is continously investing in its employees...Read more

FMGC Introduces Mobility Work to Professionals

Next-gen CMMS for improved maintenance performance. FMGC regularly participates at meetings between regional professionals to present and exchange best practices....Read more

FMGC Protecting and Ballasting Shells for Enedis

320 Shells to fix and secure the electricity cable. A quality fixation was of crucial importance for the proper functioning of the cable, ensuring the continuous electricity supply to the inhabitants of Portes en Re and Loix...Read more

FMGC Clump Weights for Floatgen

FMGC won the contract for clump weights for the floatgen project via Le Béon Manufacturing. Floatgen is the first floating wind turbine system for power generation in French Atlantic waters...Read more

FMGC Part of the Blidar Project

An innovative lidar mounted on a floating buoy, stabilized by the FMGC 10t gravity anchor, overcomes the disadvantages of the conventional tools used for wind measurement...Read more
Where to Find Us?
FMGC

Z.I de Soudan
Hochepie
44110 Soudan
France
Tél.:+33 (0) 2 40 28 50 73
Fax :+33 (0) 2 40 28 50 76