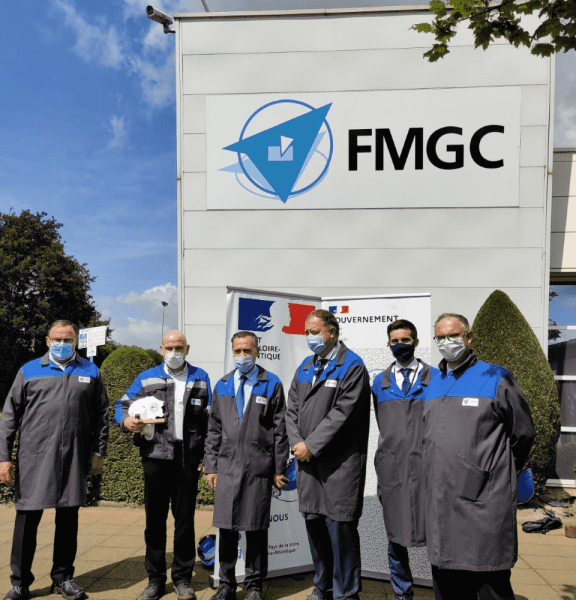 The State and the Regions, through their prefecture, by the funds of acceleration of the industrial investments (Territories of Industries, Industry of the Future) participate in the financing of two projects of the FMGC.
These two projects are in line with the objectives of the recovery plan based on a societal, environmental and economic dynamic.
The first participation of 8% (€150,000) of the amount invested, concerns the construction of a technical building to bring together all the trades of maintenance and industrial development. This will enable a certain number of apprentices to be taken on to ensure the transfer of skills and their development in the field of 4.0......
The second 40% (€450,000) of the amount invested is in the field of robotization with the equipment of two cabins improving competitiveness and reducing the drudgery of employees.
Within the framework of this financing, FMGC, on July 13th, welcomed the Prefect, the Sub-Prefect for the Relance, the Sub-Prefect and the Mayors of Soudan and Châteaubriant and the President of the Community of Communes Châteaubriant/Derval.
On this occasion, FMGC was awarded a France Relance trophy.