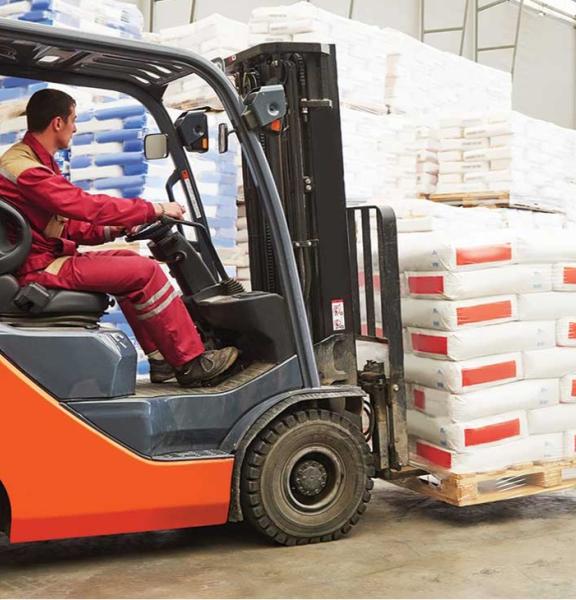 The Multifunctional Solution
The material handling sector is a fast-growing market, prioritizing more and more the development of electric vehicles. The new production process requires innovative and reliable solutions.
As material handling vehicles are expected to operate in narrow spaces, their counterweights should be as compact as possible. Therefore, the counterweights today have two major roles, as a ballast and as a chassis. This indicates the main challenges of their manufacturing, encompassing among others, aesthetics, density and robustness.
FMGC supplies the material handling with counterweights for telehandlers, forklifts and reach stackers. All our counterweights are made of EN GJL 200 cast iron, providing high- density and sufficient mechanical resistance making them able to be part of the chassis.
Thanks to the high-quality raw material, efficient and controlled processes and the longstanding expertise of our engineers, our counterweights respond to all market's challenges. Furthermore, FMGC possesses a state-of-the-art machining center, ensuring the products quality and reliability. We support just-in-time delivery with reusable packaging solutions. The FMGC finishing process allow to meet every customization needs.