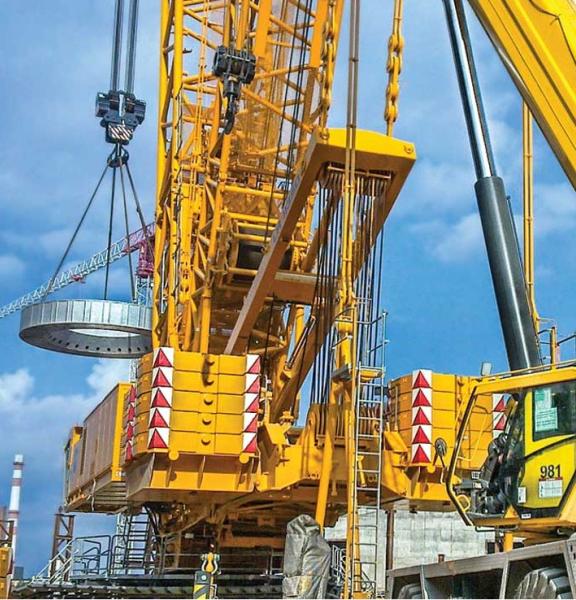 A Crucial Equipment
Off-Highway vehicles are of critical importance for the fast-paced development of infrastructure. Manufacturers are looking for highly reliable and robust components, delivered according lean manufacturing practices.
The counterweights for off-highway vehicles should guarantee optimal weight distribution. Made of cast iron parts have many more advantages over mechanically welded and concrete counterweights. They can for example become part of the chassis and support a stack of counterweights.
FMGC offers cast iron counterweights made of EN GJL 200 cast iron, weighing from 1 ton for the smaller telehandlers up to assemblies of tons for the biggest crawler cranes. Our foundry experts can support all customers already in the design phase of their counterweights. Casting simulation tools, regular machining and checks guarantee the quality of all our products. We offer as well customized finish tailored painting or specific tests and controls to adapt as closely as possible to the need of our clients.