FMGC in Iota Production Movie
The Foundry as a Scenery in a Documentary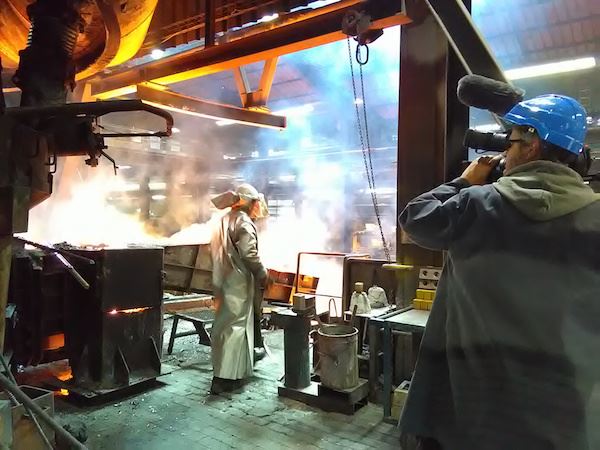 Currently working on its latest documentary, which subject is "The Measure", Iota Production has benefited from the foundry scenery at FMGC. According to the director of the movie Patric Jean, the movie will discuss "the broad term of measuring space, time and tracing all human activities; including, measurement tools which extend human's ability to modify features from the polished stone to the creation of the algorithm through the meter system".
Iota Production was founded in 2000 and it is already an established name in the documentary film industry.
The team of FMCG was delighted to assist in this extraordinary activity and show a different picture of the foundry, refracted through the artist's prism.
Would You Like to Know More?
Sign up for our free newsletters here and get the best of what Farinia Group has to offer, delivered right to your inbox!