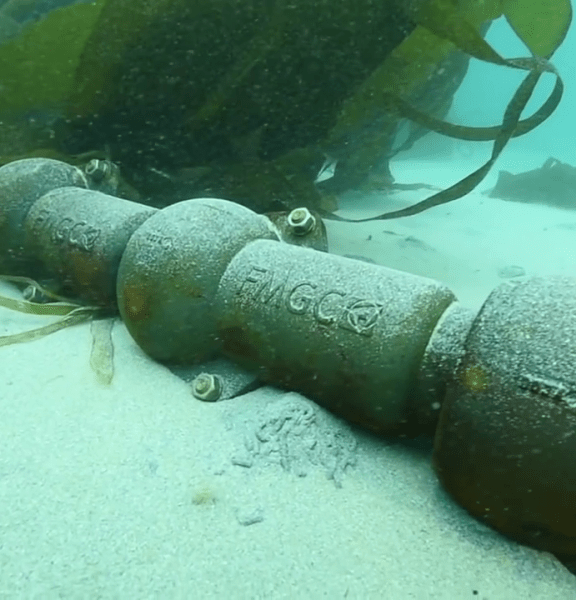 FMGC Is Offering A Versatile Solution for Submarine Cable Protection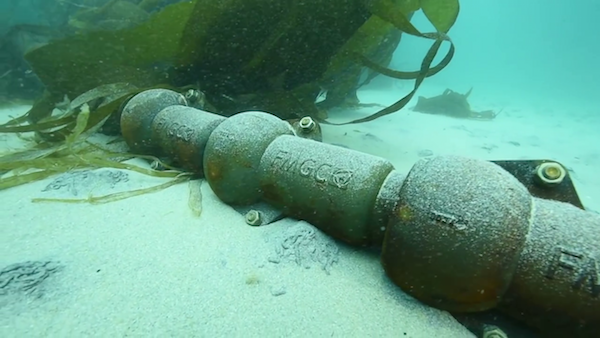 The FMGC subsea cable protection system is specifically designed and manufactured to suit the requirements and overcome the challenges of each individual customer's subsea application and seabed characteristics (sand, rock).  Its main goal is to fulfill the highest standards of safety and reliability.
The main component of the FMGC Subsea Cable Protection System is the cast iron shells, combining protecting, stabilizing and bend restrictor aspects in only one solution. Their specific design contributes to an important cost reduction while:
Ensuring the installation of the shells on the laying vessel;
Avoiding the need for other stabilization systems such as concrete mattress or rock dumping and the associated vessels;
Limiting the potential damages on the cable by ensuring an important protection due to a higher thickness of the shells compared to other shells on the market;
Read more on FMGC Submarine Cable Protection System here
FMGC protecting and ballasting shells are suitable for both basic types of submarine cables: the HVAC one (High Voltage, Alternating Current), which is limited by transmission distance, normally less than 80 km and the HVDC one (High Voltage, Direct Current), which is used for longer distances and for system interconnection.
The solution can find some application in the following business fields:
Marine Renewable Energy
To transport the produced power to the shoreline, offshore wind and tidal turbines require reliable undersea cables. Harnessing the power of tidal in rough conditions come with countless challenges. FMGC solution ensures that the cables are well protected and maintainable.
Oil & Gas
Next-generation subsea cables have made communication between offshore oil and gas rigs and mainland very simple. The FMGC protecting and ballasting shells can be successfully deployed by the telecommunications industry for cables connecting multiple platforms or for these ones connecting offshore fields to onshore operations.
Internet's undersea cables
Thanks to its robust design the FMGC shells can be used to protect as well internet's undersea cables.
Electricity Transmission
FMGC shells can be used to protect and ballast undersea cables transmitting power via interconnectors between countries and continents.
Aware of the sector's challenges, FMGC has developed an innovative protecting and ballasting cast iron shell systems aiming at reducing cost and optimizing performance.