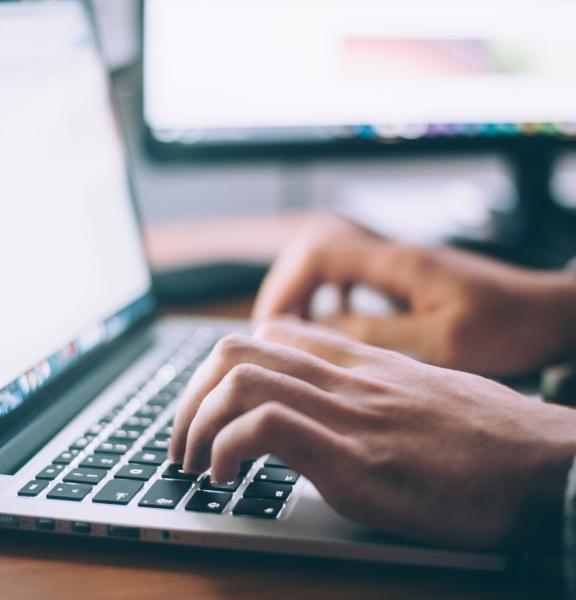 Additive manufacturing (AM), popularly known as 3D-printing, has a long history as a useful tool in product development and prototyping. In contrast, in the production landscape, industrial applications of AM are more restrained to niche industries. Additive manufacturing and metal additive processes are emerging in the aerospace, medical and defense sectors. The majority concerns high-value components with a low-production volume. Up-and-coming sectors include power generation and luxury goods.
The market of luxury goods spans across numerous categories such as in haute couture and fashion clothing, high-end accessories like watches, jewels and countless others or as yachts, cars and art statues, artefacts and ornaments.
As a whole, the luxury market's value has risen significantly during the last decade. The biggest challenge for the luxury industry is to attract the increasingly diverse and sophisticated customer base and provide each privileged client with a truly unique and worthy experience. New trends and lifestyles, new cultures and upmarket creativity can no longer stand traditionalism and mainstream. To catch up with desires, luxury adopts innovative manufacturing techniques as metal additive manufacturing.
Metal additive manufacturing: For which luxury applications?
Potential applications of additive processes for the manufacturing of metallic luxury goods are too numerous to be detailed. Today, artists, jewelers and fashion designers are using metal additive manufacturing in a range of ways to produce, among others:
High-end watches and watchmaking components
Fancy eyewear frames for glasses
Fashion and clothing accessories
Jewels
Additive Manufacturing stimulates designers and the rising availability of high-quality powders and additive systems dedicated to precious metals really contribute to the emergence of extremely fanciful designs for gold watches, silver jewels or glasses with lightweight titanium eyewear frames.
Some applications concern the clothing accessories and all kind of wearable smart electronics as smart watches and even smart belts as belty from emiota. Belty is a self-adjusting belt with a 3d-printed buckle and an assembled knurled shaft. The very first smart belt integrating AI that contextualizes the activities of your everyday life.
What are the benefits of additive manufacturing for the market of luxury goods?
In contrast with sectors as automotive and aerospace manufacturing, the penetration of additive manufacturing in the sector of luxury products has fewer barriers. Indeed, AM's well-known weaknesses such as anisotropy of material properties and rough surface finishes are much less troublesome because parts do not have to bear loads or handle mechanical fatigue and the surfaces are often plated for enhanced esthetics.
Instead, several advantages of additive manufacturing are revealed across industrial and consumer luxury markets, with the latter set to grow.
Additive manufacturing: A matchless design freedom that unveils designers creativity
Additive manufacturing opens a world of opportunities to the luxurious fashion industry. Designers directly benefit from the ability of additive manufacturing to remove significant shaping constraints associated with traditional design for manufacturing and assembly. Complex structures such as interlocked or interwoven parts are producible.
Metal additive manufacturing, for example, gives to designers of jewelry and watches the maximum freedom they need to create highly esthetic items, made of precious metals.
Additive manufacturing: A streamlined production for a faster time-to-market
AM has the potential to dramatically change the economics of producing jewelry products, watchmaking components and other luxury items. It offers a streamlined manufacturing process, significantly speeding up the time required from conceptual design to final part manufacturing.
Indeed, AM does not require tools, it allows individual items and customized serial products to be manufactured cost-efficiently and quickly. By comparison, several weeks are needed to produce complicated metal tooling and it inflates the cost of end products.
Additive manufacturing: Significant savings of intrinsically expensive metals
Innovative design is vital for the survival of the high-value-added luxury and jewelry manufacturing industries. Well-designed unique products require an intensive and expensive manufacturing process in which the raw materials - titanium, gold, silver and platinum - are intrinsically costly. By allowing potential material savings, novel manufacturing processes become more commercially viable and attractive.
Metal AM offers a technology shift that potentially reduces material usage while offering new market opportunities through innovative jewelry artifacts and luxury goods.
Additive manufacturing: The ultimate customization to reveal individual desires
To inspire desires and satisfy the immense diversity of tastes through the world, it is essential for manufacturers of luxury goods to be able to customize their designs and adapt production lines at the lowest cost. Within fashion and luxury companies, customization is often identified as the motivating attribute of adopting AM over traditional manufacturing. Doing so, luxury professionals can propose their customers perfect-fitting object while reducing the cost of goods sold.
The ultimate customization potential and flexibility brought to production lines are exciting aspects of the AM technology. Eyewear frame designers or fashion apparels creators can envision custom-fit and custom-designed glasses and shoes. Finally, giving the chance to each client to alter and personalize a part of the design of their luxury accessories is another opportunity to create a unique experience and sense of belonging of these expensive items.
Counterfeiting: The double-edged sword of additive manufacturing
For the luxury industry, especially fashion and accessories, the increasing adoption of AM comes with the fear of more counterfeit goods. If the circulation of counterfeit goods in the developed countries is controlled by intellectual property laws and restrictions and can't be considered as a real danger for the market's profit margins, this situation might change rapidly.
The prices of additive manufacturing systems are decreasing while their capacity and performance improves. At some point, they will become a very attractive purchase for pirates who will inevitably cease the opportunity to replicate expensive items or all kind of fancy goods.
Some creators from Haute-Couture, Fashion and Luxury industry even imagine the end of their craftsmanship approaching as additive manufacturing is adopted. The risk can't be denied but, as innovation and creativity prevails, AM will provide a high level of exclusivity and personalization to induce new cultures and styles.
Conclusion
Additive Manufacturing is a completely new approach towards design and manufacturing, enabling the design-driven manufacturing that the luxury industry has long been searching for.
Additive manufacturing processes also introduced an innovative and paradigm shifting technology to the luxury goods industry. Inevitably, synthetic imitations will invade more designer accessories as the market will always favor the best trade-off between price and quality.
Doubtlessly, the forward-looking luxury companies will accept this technological progress and leverage its potential to innovate while implementing diverse brand identity, copyright and trademark protection. The technology already serves the most demanding jewelry companies for the creation of brand-new product lines that meet high-quality standards.
Spartacus3D, partner of the luxury sector
Spartacus3D has built a solid expertise in metal additive manufacturing by the successful implementation of laser-melting additive processes for countless customers.
To clients from the luxury industry (fashion, watches, glasses and jewels) we propose our expertise in design for additive manufacturing and mastery of the complete value chain in metal additive manufacturing. We possess 3 high-quality EOS systems for high-grade materials (stainless steels, titanium, aluminum, cobalt-chrome and nickel based alloys) and a complete assortment of machines for post-processing.