Gravity Base Ballast for the MegaWattBlue 20kW P154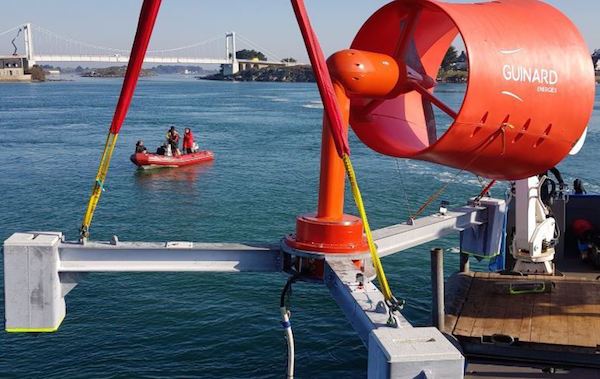 Guinard Energies has submerged recently its latest hydrokinetic / tidal turbine – the 20kW P154 in the waters of Ria d'Etel around Brest in Brittany. The 100 % made in France turbine is part of the MegaWattBlue project, an hybrid system, including tidal and solar mechanisms coupled with storage system.
FMGC supplied the project with 3 sets of gravity base ballast and 1 gravity anchor. Our team is really proud with its participation at this pioneer project.
Guinard Energies is a recognized manufacturer of river and tidal turbines, dedicates to estuaries and very low head streams. Thanks to the swivelling duct, the Guinard Energies tidal turbines recover twice more power than other turbine of the same size.