Career Path: What the FMGC Professionals Actua​lly Do?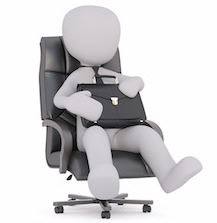 Relying on Farinia Group CSR (Corporate Social Responsibility) Charter and FMGC QSE (Quality Safety Environment) Policy we are committed to provide all necessary conditions to make employees embrace our values.
High-quality products are designed and manufactured only by motivated, inspired and satisfied employees. Every FMGC team member matters to us and is considered as an integral part of the company's mission. Employees are our most important competitive advantage.
The series "Career Path" is dedicated to our greatest asset. Every FMGC product is the result of our employees' passion, determination, professionalism and experience.
Tel: +33 (0)2 40 28 50 73
 
Additional Resources:
The FMGC New Products Development Manager 
"My Position Has a Key Organizational Role."
Being a Purchasing Manager at FMGC
"I procure, improve, guarantee and sustain."