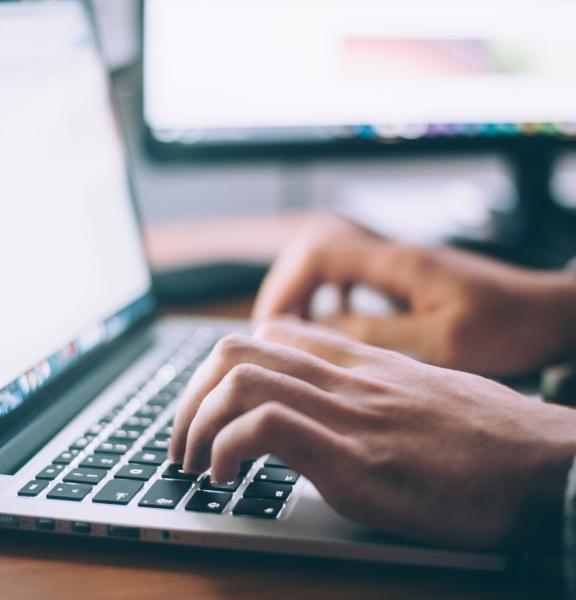 MRE is an emerging industry, ready to renew the entire energy industry with innovative technologies and create a lot of jobs.  Although in the past twenty-five years Europe was the leader in offshore wind power, developments are progressing in other continents as well. Offshore wind farms are considered the biggest asset in the world's maritime economy. This young industry, still facing many technical, political and economical challenges, concerning its large-scale deployment is the fastest growing maritime sector.
The biggest advantage of offshore wind power is the ability to take advantage of the stronger and consistent offshore winds. As a result offshore wind turbines eliminates some of the disadvantages of onshore wind turbines concerning efficiency, capacity and generation of higher levels of electricity for longer periods of time. Moreover, with offshore wind farms noise and visual impact to the environment is limited.
➤ READ MORE ON THE ADVANTAGES OF OFFSHORE WIND POWER
➤ RENT CAST IRON BALLAST
➤ WHY USING CAST IRON FOR MARINE RENEWABLE SOLUTIONS
➤ DISCOVER THE PRODUCTS OF FMGC
Why a High-Quality Offshore Wind Turbine is of Critical Importance?
Offshore wind turbines should operate in severe conditions, exposed to diverse loads. They can be created by the turbine and its entire structure itself or come from ocean currents, wave loading, and potential ship impact loads. Innovative and cost-effective foundations and support structures are expected to address all significant challenges and guarantee the proper functioning of the turbine. 
Foundation dynamics is one of the most essential design considerations of a fixed offshore wind turbine. Turbine, tower, support structure and foundation should be designed in a way to avoid the resonance frequency of the cyclic loading from the sea waves.
An offshore wind turbine foundation should pass some tests including structural integrity, fatigue and performance check before installation.
There are several types of offshore wind turbine foundations. The selection of a foundation system depends on several factors such as loads, water depth, site geology and potential impact on the marine environment.
Types of Offshore Wind Turbines Foundations
Offshore wind turbines foundations are very similar to tidal turbine foundations.  The four main types, available in different configurations, comprise: gravity-based structures, monopiles, tripods, jackets.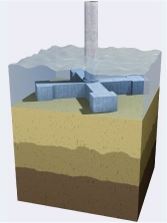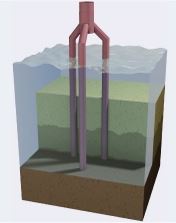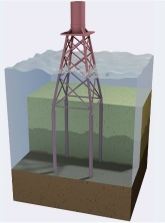 FMGC Cast Iron Ballast for Fixed Offshore Wind Turbine
Offshore wind turbine engineers continue facing various technical challenges in all areas of wind farm development – through the use of new materials, foundation types, construction, installation, maintenance and transportation.
There is room for innovations and improvements in all areas targeting reduced cost and minimized malfunctions.
FMGC is actively working on innovative ballast solutions for the MRE (Marine Renewable Energy) sector. As a trusted partner of the Offshore Wind Industry we have developed cast iron ballast, especially designed for fixed offshore wind turbines. Cast iron overcomes all disadvantages of concrete – it is denser, stronger and it needs just paint and coating to stay protected from corrosion.
FMGC cast iron ballast enables: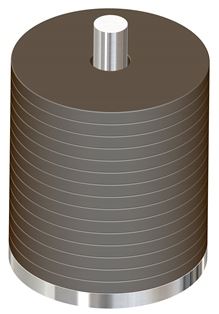 The reduction of the weight and size of the concrete-based structure
Firstly, the physical characteristics of cast iron contribute to cost reduction of the concrete-based structure. Secondly, they limit loading dock operations and seabed preparations.
The improvement of the navigability of the concrete structure
Since cast iron ballast can be directly integrated when immersing the turbine in the sea, the distance between the gravity and the buoyancy centers can be easily increased.  Thus, ballasting cycle times and vessel operating costs are significantly reduced.
The reduction of the overall carbon footprint of the project
Cast iron is a recycled product and all cast iron ballast units can be also recycled when no more needed. This is a fully recoverable solution and all or very big part of the decommissioning cost of the wind turbine can be covered.
FMGC wind turbine ballast correspond with the most stringent requirements for a high-quality fixed offshore wind turbine support structure and foundation. This is a cost-efficient product with proven dynamic response in the given water depth and environmentally friendly impact.