| | |
| --- | --- |
| | Tel : +33 (0) 7 69 47 36 05 |
Value Proposal
Would you like to expand, at low risk, your production capacity towards metal additive manufacturing?
Spartacus3D, industrial expert in additive manufacturing, supports you in the transition to metal additive manufacturing and ensures its potential is maximized for your applications.
Spartacus3D team is commited to the success of your project, we offer you:
Our technical know-how for the optimal design (redesign) and industrialization of your components
Our equipment and capacity in serial-grade production through metal additive manufacturing
Learn more about the industrial applications in additive manufacturing.
Available materials
Titanium
Nickel and cobalt-chrome superalloys
Stainless steels
Aluminum
Learn more about materials for additive manufacturing.
Production Capacity & Equipments
2 EOS M280
1 EOS M290
Heat Treatment
3D scanning
Wire EDM
Shot peening
Learn more about techniques in additive manufacturing.
Certifications
Spartacus3D is certified :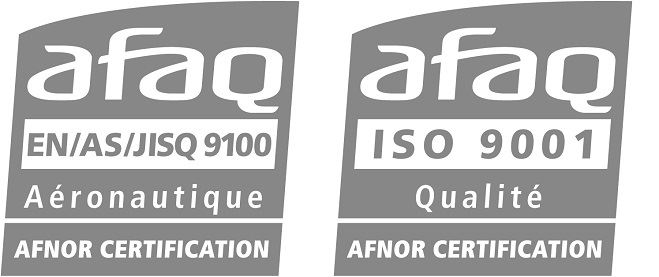 On the top of that, we are currently in progress for other certifications:
ISO 13485
NADCAP Heat Treatment
Vision: Your Limits are our Opportunities
At
Spartacus3D
and
Farinia Group,
we see
additive manufacturing as a deep industrial evolution
. Additive processes will change radically mechanical design and we are convinced that a new era is coming where shorten cycles/lead-time, cheaper customization and design for function rather than manufacturability will impact countless businesses.
As opposed to traditional manufacturing methods, metal AM is particularly relevant for:
Applications that combine high design complexity and low volume production
Ensure a certain flexibility for the production of custom components
Mission: Become your Reference for Metal Additive Manufacturing
Spartacus3D's mission is to play a strategic role in the forthcoming and global optimisation of value chains. To do so, Spartacus3D pools together the best resources (people, skills, expertise, partners, etc.) in order to build a strong industrial baseline in metal additive manufacturing.
Spartacus3D and it's partner CTIF, are also involved in the training of professionals engineers to metal additive manufacturing. The training is entitled "Process & Metallurgy for serial production by metal additive manufacturing"
Where to find us?
Spartacus3D

91 Rue Jacquard
71000 Mâcon
France
Tel : +33 (0) 7 69 47 36 05