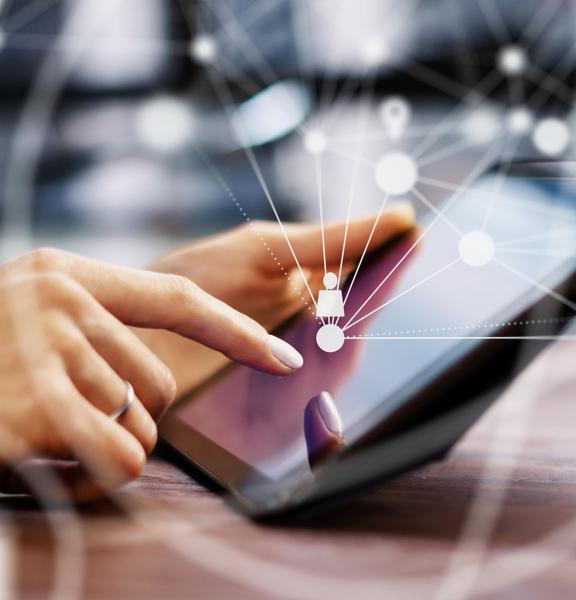 Now You Can Rent FMGC Cast Iron Ballast
Ballast solutions are deployed in various industries to counterbalance the load and improve stability of diverse machines and installations. In material handling and construction, counterweights are used to make lifting the load more efficient. A counterweight is the core of a heavy-duty vehicle's balancing system preventing the machine from tipping over when lifting heavy loads.
But ballast solutions are of greater importance for the marine renewable energy sector as well. They are mainly needed to ballast and stabilize the device itself and its associated components such as the cables, the mooring lines or the connectors.
FMGC – A Leader in Cast Iron Ballast
FMGC is the casting division of the industrial group Farinia, specialized in material transformation. A European leader in the manufacture of cast iron counterweights, the company's core business includes high-quality ballast for agricultural vehicles (tractors), off-highway vehicles (mobile cranes) and material handling vehicles (forklifts).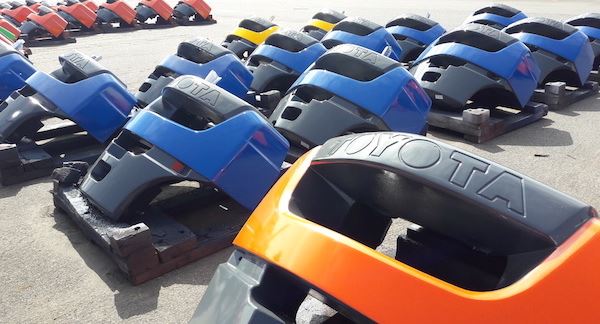 Driven by its sound expertise, the company has decided to develop the company's expertise towards the marine renewable energy market. By unfolding its capacity for innovation and its important focus on quality and safety, FMGC has already secured different contracts with key players of this innovative and growing market. The MRE ballast solutions from FMGC are mainly used in tidal, floating and fixed offshore wind power and submarine cable protection.
Gravity Base Ballast - The Right Solution for Tidal Turbines
Cast iron ballast for gravity based foundations offer a great example of how far an ingenious idea for a great product can go. FMGC solution has been already tested and applied on the tidal turbine Sabella D10 in the waters of the Fromveur passage, near Ushant. FMGC incorporated in the welded gravity base with cylindrical legs near 200 Tons of ballast to ensure the stability of the turbine in the harsh environment. The importance of the weight and volume reduction has been highly appreciated by all other gravity based projects for which FMGC is currently designing and producing the ballast.
Read more on Ballast for Gravity-Based Foundations:
Cast Iron Ballast – the Best Solution for a New Tidal Turbine Technology
How Do High-Density Ballast Support New Marine Technologies?
Tidal Turbine Ballast and Other Tidal Turbine Foundations
Why Cast Iron?
All FMGC ballast solutions are manufactured of cast iron. For the MRE sector cast iron provides numerous advantages. Significant cost savings can be achieved through the hydrodynamic approach and the high-density of the material. Cast iron provides the possibility for right dimensioning, which optimizes offshore operations, ships and storage spaces.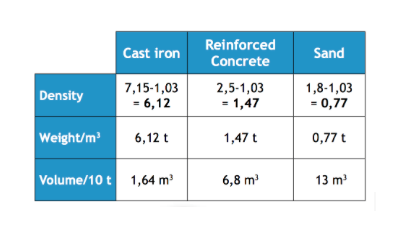 And last but not least, the corrosion rate of cast iron is relatively low, around 0.2 millimetres per year. This corrosion is harmless for marine environment.
FMGC cast iron ballast solutions and counterweights are sourced from best raw materials and are fully recyclable at the end of the project. Since casting process allows to design and provide a wide range of shapes, assembly and handling systems, FMGC cast iron products can easily adapt to any MRE solution. Moreover, worked with the latest high-quality manufacturing techniques, cast iron features reliability and high-quality standards which meet the requirement of this demanding sector.
You Can Rent Now FMGC Ballast For Your Projects
FMGC cast iron ballast are available from several tons until hundreds of tons. and can be combined according to the project's specific needs. The entire offer includes:
Standard ballast of 10 tons;
Standard ballast of 5 tons;
Standard ballast of 1 ton;
Chassis with possible functions as lifting, handling;
A flexible leasing contract duration;
Reliable logistics management;
Can be used everywhere, even in marine environment;
Availability;
Technical support.
Leading companies have already benefited from the FMGC ballast and counterweights leasing service.
FMGC rental offer allows you to test new technologies for e.g. prototypes, lifting and handling installations, heavy-duty vehicles, prototyping or temporary projects for a day, a week, a month or a year at a reasonable price. We offer high-quality ballast solutions praised by leading companies, operating in different industries for their flexibility, cost efficiency, material quality.