Electrical Upsetting
Electrical upsetting deforms the material by applying electric current through conduction or induction, followed by stamping to obtain the desired shape. The workpiece is held against an anvil and clamped between two-part jaws. A high-density electric current at very low voltage flows between the jaws and the anvil plate and heats the exposed portion. The desired shape is upset via the axially applied pressure.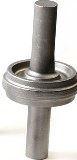 This is the only manufacturing process allowing a wide variation of the original diameter of the billet and thus, the production of wheel shafts (the wheel diameter is up to 5 or 6 times the shaft section).
Setforge Electroforge is Farinia forging division, specialized in electrical upsetting. We use electrical upsetting to produce preforms which are heat forged on a dedicated screw press. The dedicated screw press has a frame design with a hollow bolster on the bottom side of the press, allowing upsetting of long wheel shafts.
Setforge Engineering has developed a specific software to simulate the electrical upsetting process.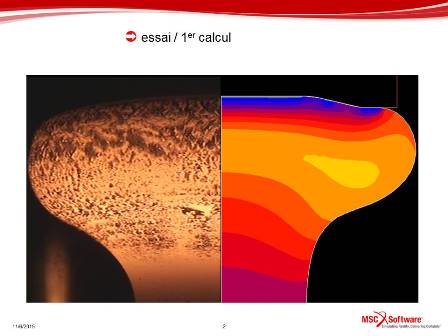 ---
Our Expertise:

Global Manufacturing

Setforge Barriol & Dallière Industries

Technical Characteristics

Material:

structural steels
free-cutting steels
stainless steels
titanium alloys
molybdenum alloys
nickel/cobalt alloys

Spectrum of Components:

A wide range of components for the automotive, aerospace, agriculture, energy and off-highway industries as:

wheel shafts
valves
tubes with flanges
stepped shafts
---
Do you need a similar component?
Over the years, Farinia Group has taken on new and tough challenges and built a solid expertise in the manufacturing of high-quality parts.
To ensure the success of your projects, we deliver state-of-art engineering & manufacturing, whether your application requires:
Forging
Casting
Machining / Finishing
Metal Additive Manufacturing