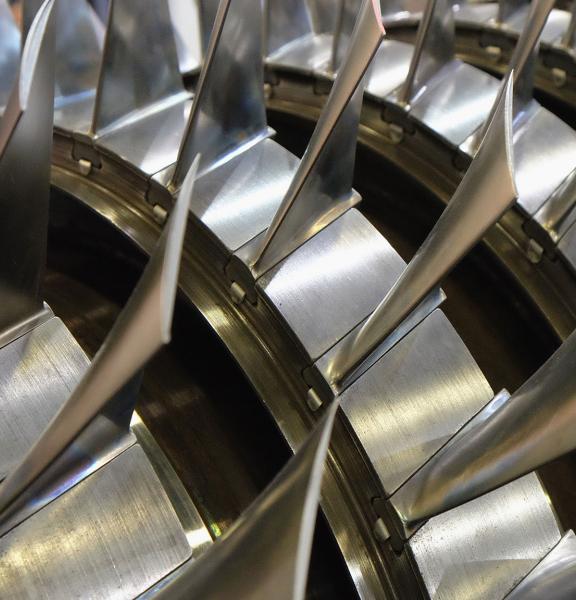 Let There be Light!
Electrical energy is with us every day and its need will continue to grow with the exponential development of electric mobility. The control of its production is therefore fundamental. This energy is produced by power plants that convert primary sources of energy such as fossil fuels, hydropower, nuclear, wind or solar into electricity.
Despite the diversity of these primary sources, most power plants use similar equipment: a heat source, a turbine and its generator, a condenser and a pump that allows water to circulate throughout the system.
Setforge, a subsidiary of Farinia Group, is an experienced player in the production of high-added value parts for power generation systems. We are able to forge all types of steels: stainless steel, duplex grade, nickel base alloy or Inconel ... which will adapt to the high temperature and high-pressure conditions required by your applications. Our production panel includes, among others: rings, rotor shafts, turbine blades and high-pressure valve bodies.