Ring rolling
Ring rolling consists of producing rings by hot stretching. Find out more about our capabilities in this area.
seamless RIngs
Ring rolling is an operation making it possible to obtain seamless rings by hot stretching of a preform which has been pierced to increase its diameter. The structure of the rings is perfectly homogeneous.
This process is mainly used to produce crown gears for various applications including aeronautics, turbines, automotive applications or for ball bearings.
Setforge is one of the European specialists in this process for automotive and trucks applications in large series.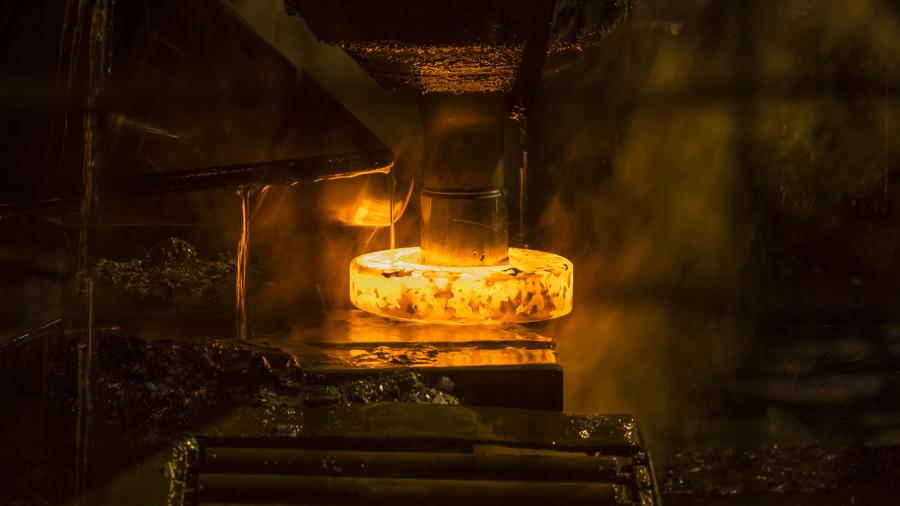 PRODUCTION AND CHARACTERISTICS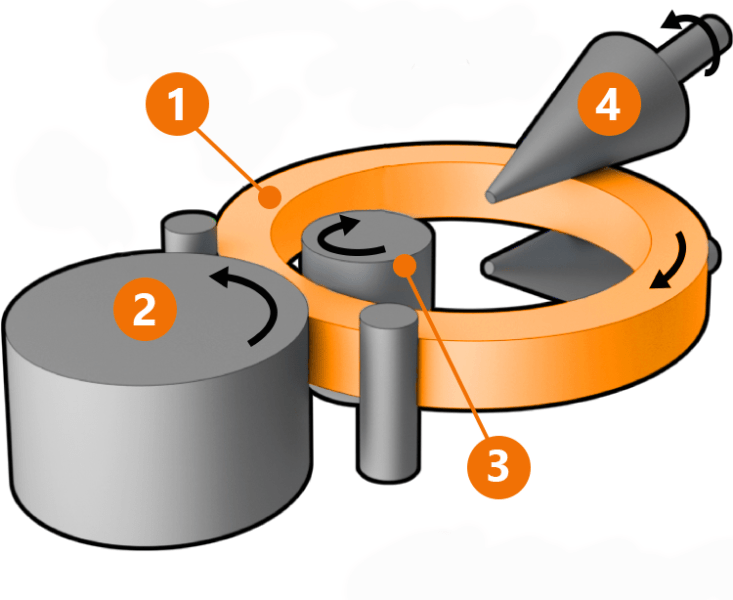 Step 1: A steel bar is forged in order to obtain a pierced circular preform.
Step 2: After heating the part (1) is rotated between an inner roller (3), an outer roller (2) and two tapered rollers (4).
Step 3: The workpiece is compressed between the rollers (2) in a way (3) that its thickness in the radial direction decreases. In parallel, its thickness in the axial direction is maintained by the action of the tapered rollers (4). Due to the combined action of the 4 rollers the diameter of the part increases.
Step 4: The ring thus formed is ready for the successive heat treatment and machining operations.
The section of the ring can feature a rectangular or a more complex shape.
Ring gears can be produced of any forgeable material: steel, stainless steels, carbon steels or super alloys.
ADVANTAGES AND LIMITATIONS
STRUCTURAL INTEGRITY
Ring rolling enables the production of seamless rings with a homogeneous internal structure.
PERFORMANCE
The process allows an optimal orientation of the fibers of the metal, adapted to the mechanical stresses to which the part will be subjected, thus giving it superior mechanical characteristics.
MATERIAL SAVINGS
Unlike rings produced on presses or with hammers, ring rolling does not produce excess material.
VERSATILITY
The process produces parts of all sizes, weights and section geometry allowing its use in many applications.
EASY MACHINING
The process makes it possible to obtain forgings with dimensions close to the finished dimensions, and without burrs, considerably facilitating and reducing machining operations.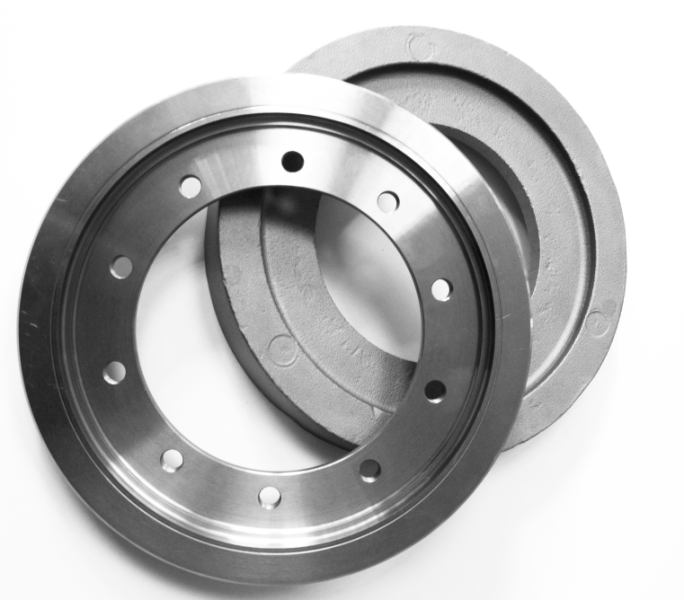 RING ROLLING AT SETFORGE
Our company Setforge Hot Formers is able to produce ring gears up to 300 mm in diameter by ring rolling. Specialized in large production series for the automotive and truck industry, we produce high-quality components for thermal and hybrid engines or for electric reducers.
Our services can include pre-machining and machining operations, carried out in-house.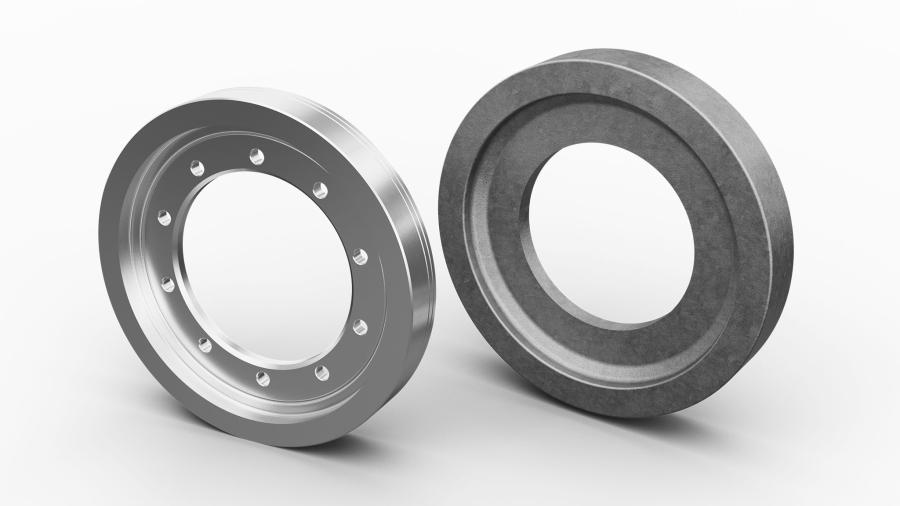 Forged and machined differential crown
AUTOMOTIVE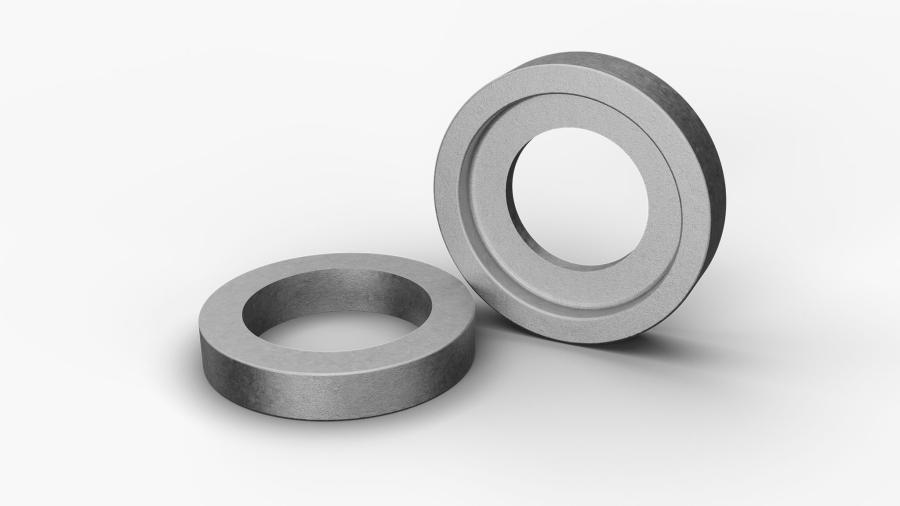 Electric gear reducer
AUTOMOTIVE
Vous souhaitez en savoir plus sur le laminage circulaire ?
NOS ÉQUIPES SONT À VOTRE ÉCOUTE !