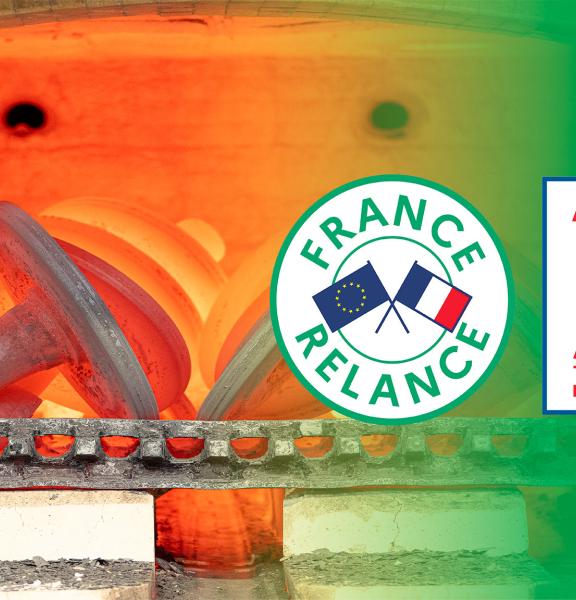 We are proud to learn of the confirmation of the subsidy for our company Setforge L'Horme. It is granted as part of the #FranceRelance plan operated by ADEME to support projects for decarbonization of industry
Reducing our CO2 emissions and gaining in competitiveness
Based in the Auvergne-Rhone-Alpes region, Setforge L'Horme, a company specialized in the hot forging of large parts, has launched the DECARBON IND project. The aim of this project is to completely renovate the installation currently in place for the heat treatment of its productions.
This major investment will enable a reduction of more than 470 T of CO2 per year, i.e. 50% of the current emissions of the heat treatment line. This development is in line with the company's objectives to reduce its environmental impact. The company recently obtained ISO 50001 certification for the implementation of its energy management system.
The new fully automated line will also enable Setforge L'Horme to meet its current and future productivity and competitiveness challenges on its international markets.
Thank you to BPI France, ADEME, the French Government and France Relance for their confidence and support in this project.
Let's work together for a greener industry!