EcoVadis is an internationally recognized platform for assessing the sustainability performance of companies.
Its assessment criteria, based on CSR frameworks, vary according to the sector of activity, the size and the geographical location of the company. The 4 areas of assessment of EcoVadis are environment, ethics, social and human rights and responsible purchasing
More information: https://ecovadis.com/
A MAJOR STEP IN OUR SUSTAINABILITY JOURNEY
Since 2015 and its first EcoVadis rating, Setforge has continuously improved its performance with a particular focus on environmental and quality of work life issues
With a score of 68/100, Setforge is proud to enter the TOP 5% of the most virtuous companies in its sector on the issue of CSR.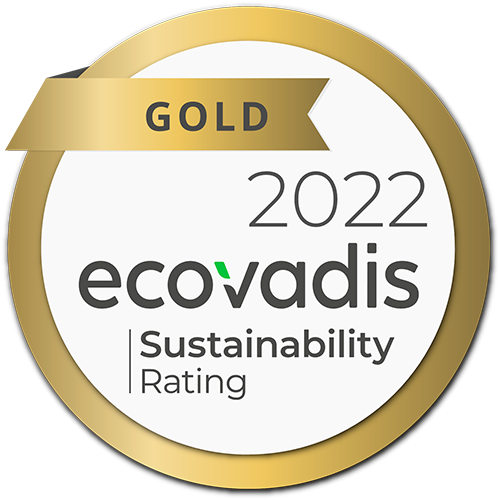 Winning this gold medal is a major recognition and a great source of pride for all our teams. Congratulations and thanks to our employees who support our CSR efforts every day!
As a leading company in the manufacture of forged and machined components, Setforge must be a model for its ecosystem of partners, suppliers and customers. CSR, in all its components, is one of the pillars of the Setforge group's development strategy.
This medal marks a positive step in our development, and we will continue to commit ourselves every day to move towards a more sustainable future!