The Forge Has Been Awarded for Its Prospective Intelligence, Global Reach and Local Roots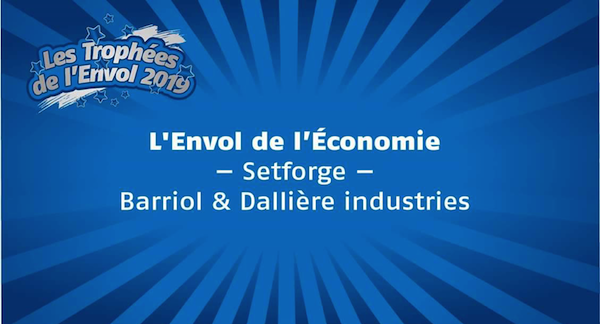 The mayor of the French commune Andrézieux Bouthéon Mr. Jean Claude SCHALK, where Setforge BDI is situated has honoured the forge with the trophy "L'envol de l'économie".
Seftorge BDI was honored for its forward-looking business intelligence and international reach. One of the many reasons for this recognition is the integration of the new machining line for axle shafts and the supply contract obtained, allowing BDI to export the components to Mexico, Brazil and China.
The management of Setforge Barriol & Dallière Industries is highly appreciating this award and would like to thank to all its reliable and skilled employees who made this great project happen.