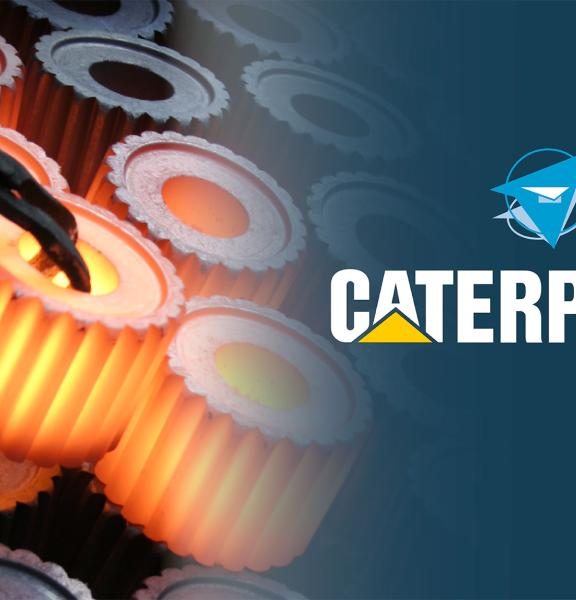 After Setforge Barriol & Dallière, Setforge Extrusion and Setforge L'Horme, it is now the turn of our company Setforge Estamfor to be rewarded for the quality of its work with our partner and client CATERPILLAR.
The Platinum award is the highest awarded by CATERPILLAR and certifies the quality and logistic excellence provided by the company.
50 YEARS OF PARTNERSHIP
Etienne Chambon, managing director : 
"Estamfor has been a strategic supplier for Caterpillar for over 50 years, providing multiple types of complex, turnkey components and sub-assemblies to over 10 facilities globally. It is the first time we reach such a high level of recognition and this award highlights the team efforts, day after day, to achieve excellence in terms of logistics and quality. We look forward to continuing towards that path for the coming 50 years !".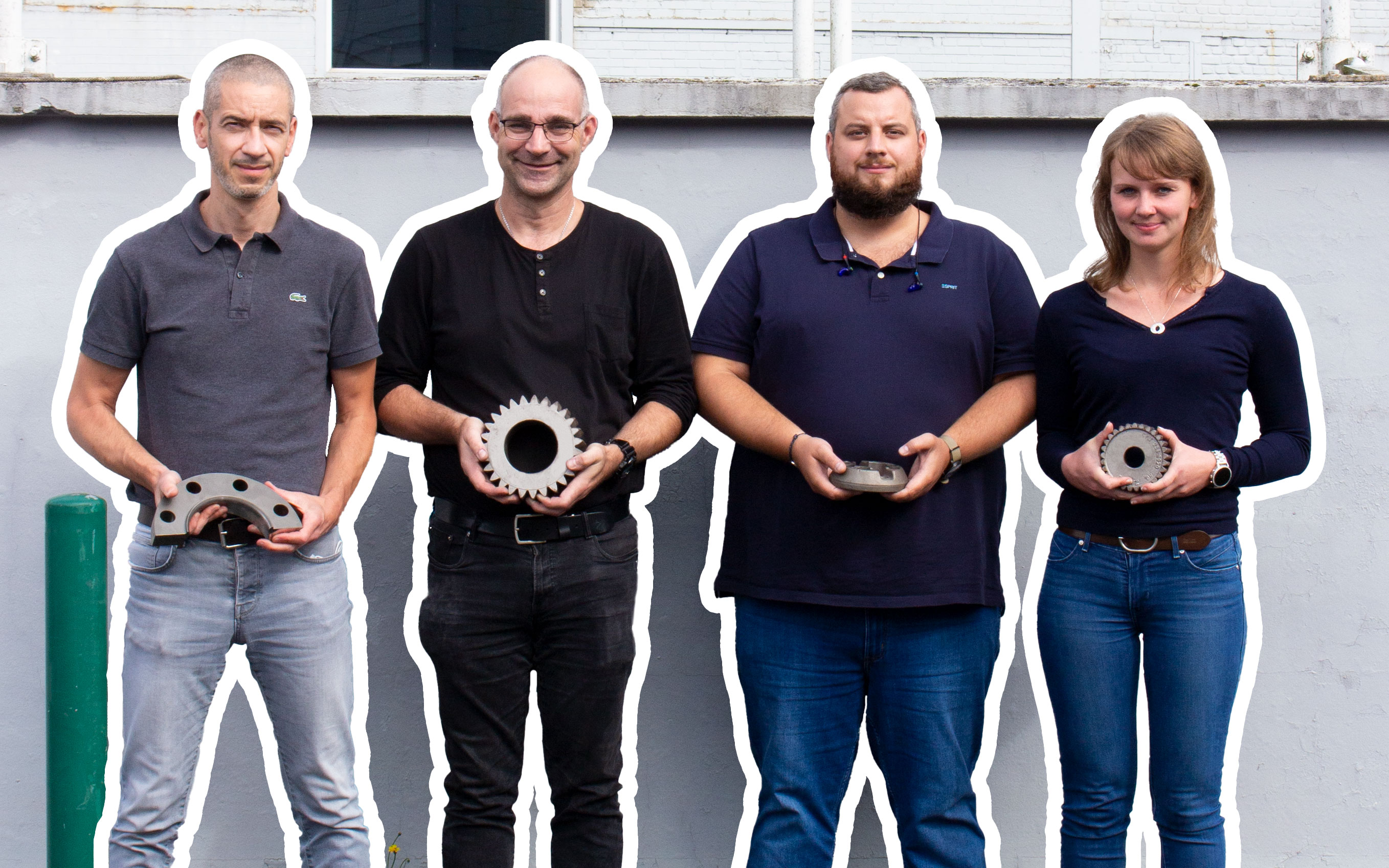 Above, some of our highly skilled team members, from left to right: Arnaud Delespierre - Quality Manager; Benoit Melique - Quality Technician; Pierre Herraiz - Machining Manager and Elodie Colin - Logistics Manager with some of the products supplied to CATERPILLAR
Based in the Ardennes, the company is a historical player in the production of forged components for the automotive, construction and agricultural sectors. Since 2010, Setforge Estamfor has initiated a strong diversification by integrating machining and assembly and is now differentiated by the production of heavy, complex, machined and assembled parts
The company has recently received confirmation of a subsidy within the framework of France Relance for its "Renewal" project. This will allow Setforge Estamfor to continue its development by enabling it to integrate new machining machines, to modernize its equipment and to continue the robotization and digitalization of its production lines.
Good news for the future !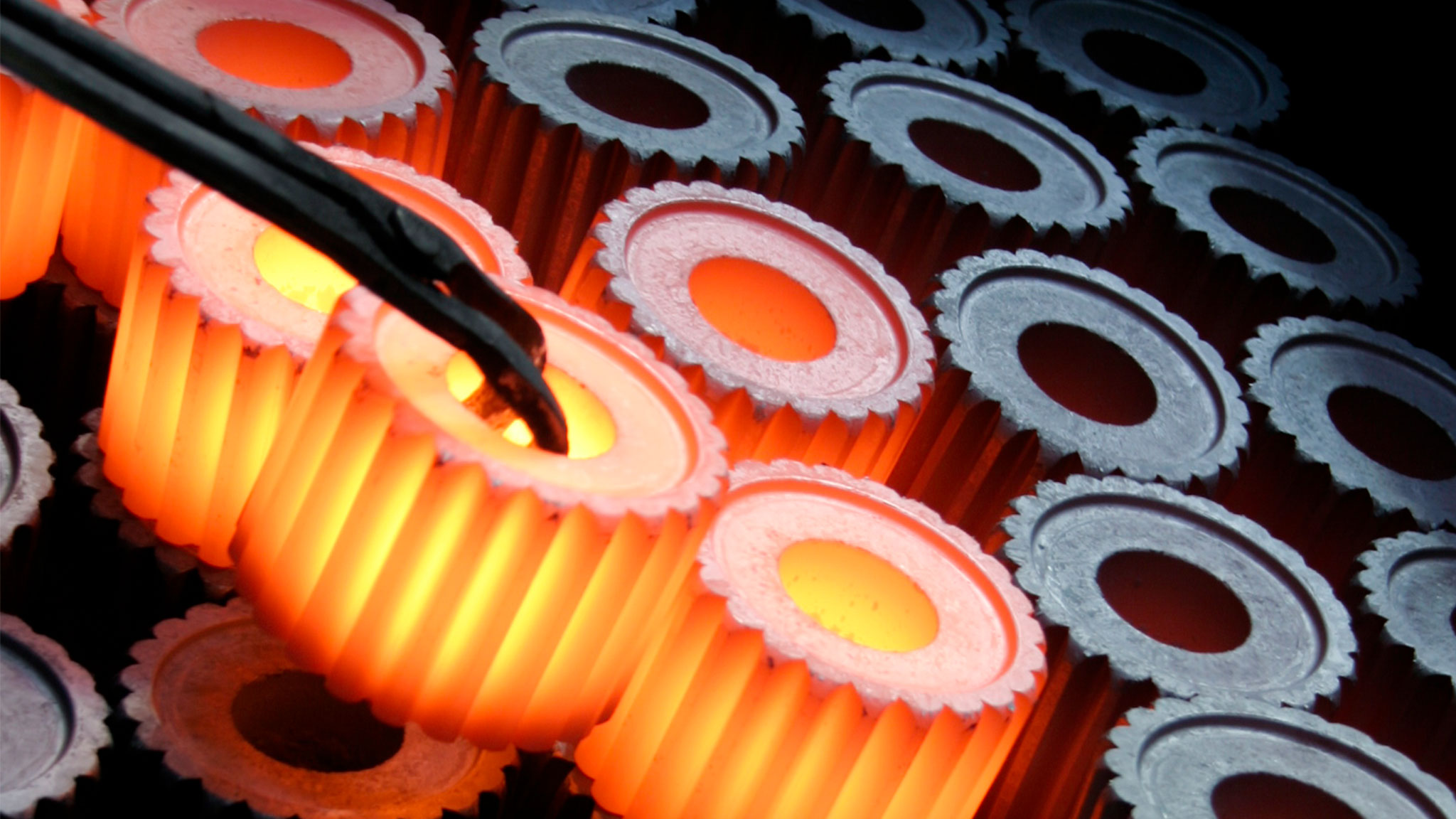 Above, Near Net pinions produced at Setforge Estamfor.