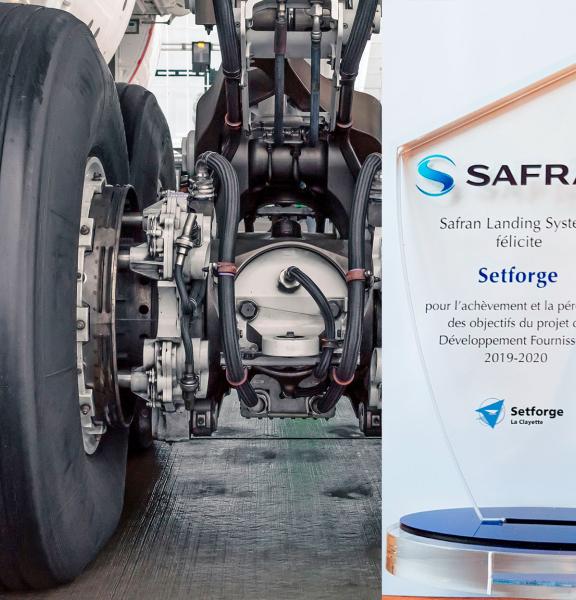 It is with great pride that our company Setforge La Clayette has received the "Supplier Development Project Award" from our partner and customer SAFRAN LANDING SYSTEMS.
SUPPLIER DEVELOPMENT PROJECT AWARD
Setforge La Clayette is one of the 9 companies of the Setforge group. Located in the south of Burgundy, the company has a long experience in metal forming by hot forging. Every day, the site's teams produce high value-added parts for advanced applications in steel, stainless steel, aluminum, titanium, Inconel and other superalloys for the aerospace, energy, rail and defense sectors.
Setforge La Clayette is a recognized partner of major aeronautical contractors, particularly in the civil aviation, military transport and combat aviation and helicopters, both civil and military.
This trophy rewards the work initiated 3 years ago between the teams of SAFRAN LANDING SYSTEMS and those of Setforge La Clayette. It confirms the excellence of the site in terms of industrial performance, quality and LEAN organization. 
This project is an example of cooperation and transparency between a major aeronautical prime contractor and its partner.
Setforge would like to thank the Safran group for the trust it has placed in us and for the support it has provided to its teams throughout the process.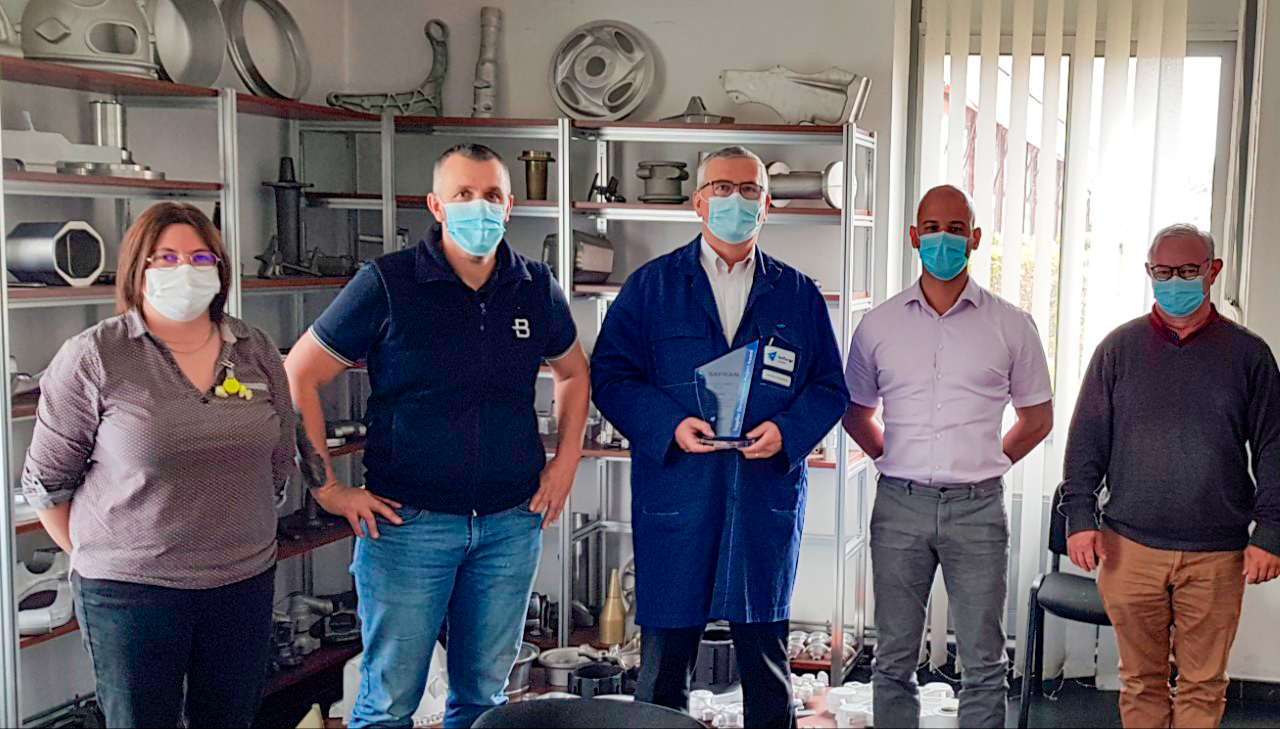 From left to right: Virginie Dussably, quality manager, Frédéric Sodoyer, production manager, Jean-Marc Dubuisson, La Clayette site manager, Zakaria Elalaoui Safran LD, and Henri Duhot, supply chain manager.