First Results from the Ecogreen Heat Recovery System
Last January Setforge has implemented 2 waste heat recovery projects thanks to the ECOGREEN system.
Forging, heating or heat treatment operations generate residual heat that is not directly for the production of final parts. This heat diffuses into the surrounding air and eventually disappears. These unused thermal wastes are called "waste heat" because this energy is often lost permanently.
Via the ECOGREEN system, Setforge is committed to recovering this energy by initially focusing on the cooling towers of its companies Setforge Gauvin and Setforge La Clayette.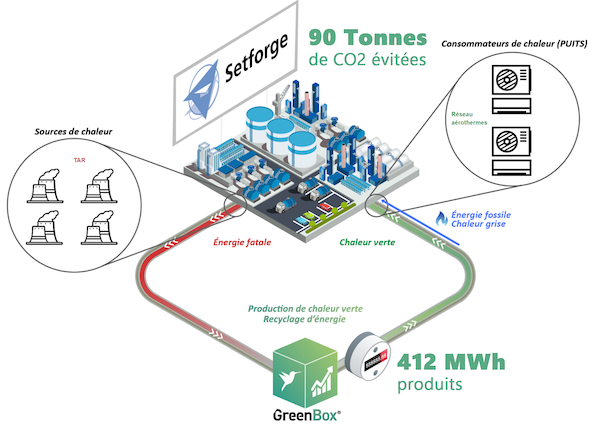 What do the results show after 9 months of use on both sites?
90 tons of CO2 avoided
412 MWh th produced
Encouraging green heat production has enabled the heating of several buildings.
Other ECOGREEN projects are being rolled out at Setforge L'Horme, Setforge Hot Formers and Setforge Near Net.
Those are strong and concrete initiatives for the protection of our environment.