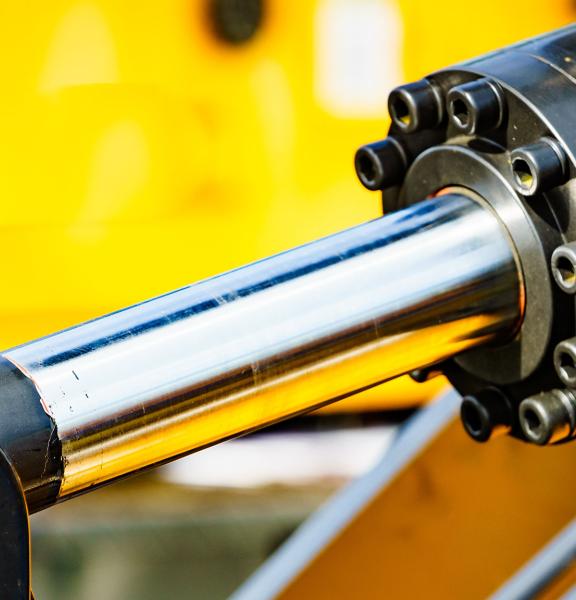 The Certain Durability
Hydraulic cylinders and motors are found on all agricultural machinery and vehicles, such as tractors, coupled equipment, trailers or even spreaders, and ensure the transmission of power between the different equipment. Subjected to high traction, the structural integrity of the components is fundamental to withstand these stresses over time.
This integrity is only achievable through the forging process which allows the production of one-piece parts, the performance and durability of which cannot be achieved by welded solutions. The wide variety of die-forging allows parts with complex geometries to be obtained, reducing machining operations compared to parts directly machined from the bar.
Setforge Group is able to produce high added value parts for hydraulic applications of any size. Our processes allow us to obtain, for example, single-piece cylinder rods up to 600Kgs by electro-upsetting for the largest applications. At the same time, our company Setforge Estamfor offers complete forging, machining, welding, painting and assembly services for some hydraulic sub-assembly projects.