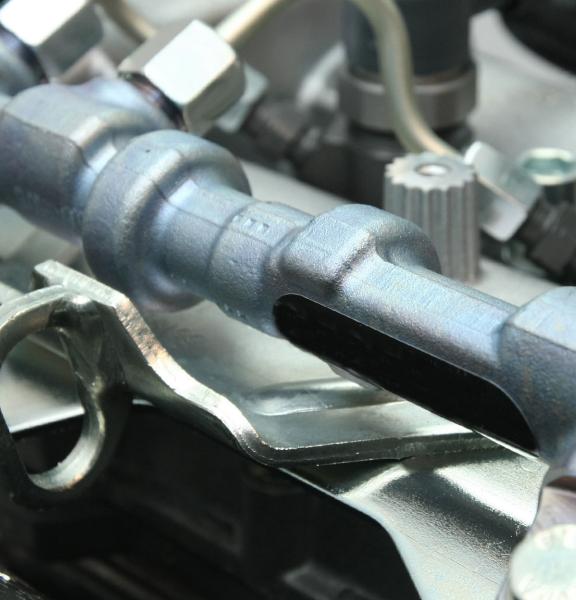 Reduced Emissions
In order to meet new market demands in terms of CO2 reduction, a sharp increase in the share of gasoline injection in the energy mix for tomorrow's mobility has now been confirmed. The new, more efficient high-pressure gasoline and gasoline hybrid direct injection systems must withstand injection pressures above 350 bar, making the use of stainless steel forgings as a replacement for welded solutions mandatory.
Setforge Gauvin specializes in the production of these extremely complex parts in high performance stainless steel and is today able to produce forged rails for petrol injection and to optimize their geometry to reduce the cost of production and maximize their resistance.
Moreover, although recently criticized, the Diesel engine remains one of the most efficient thermal systems. The production of Setforge, a long-standing partner of the largest OEMs in this sector, includes rails, cylinder heads, injector bodies and even cold forged pump shafts.