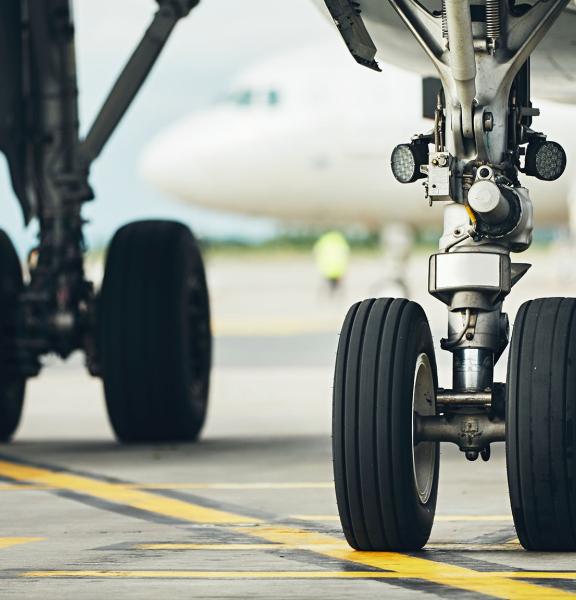 Resistance and Durability
An airplane landing gear should be able to support up to 500 tons. During its cycle of use, it will reinforce the engine for several thousand kilometers in the taxiing phase and absorb very significant shocks during the landing phases.
The choice of materials and the quality of the parts composing it are fundamental to enable it to meet extremely demanding specifications of use, but also to reduce its maintenance costs. Forged solutions provide optimum weight-to-performance parts for landing gear.
Setforge, a subsidiary of Farinia Group, is a privileged partner of the aeronautics sector. Our production panel includes, among others, for landing gear: panels, fittings or frames. These critical parts with complex geometries are forged in aluminum, titanium or high-performance steel with hydraulic or mechanical presses and drop forging. All of our parts are heat treated and tested at our NADCAP certified companies to ensure performance and durability.
Our manufactured components for Landing Gear