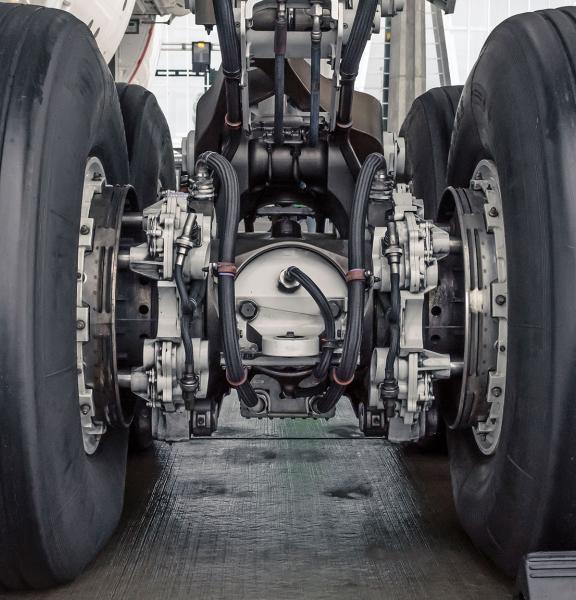 Safe Braking
Braking is one of the fundamental functions of any type of aircraft, whether for commercial, business or military operations. The wheel and brake system enable the aircraft to come to rest on the ground after landing and to circulate safely on the runway and at the stations. It should also withstand significant acceleration in order to reach speeds of nearly 300 km / h in a few hundred meters to allow the plane to take off.
The role of the braking system is to absorb the kinetic energy of the vehicle. In the case of a jumbo jet, this corresponds to an absorbed energy of more than 1 billion joules in a very short time! Only manufactured through forging these applications can achieve the required mechanical characteristics.
Setforge produces parts meeting the highest demands required for aeronautical applications. Our production panel includes, among others, wheels, half-wheels, hydraulic crowns, torque tubes or even electric brake actuator doors. These forged parts in aluminum, titanium or high- performance steel undergo the most severe quality tests within our companies to ensure optimal reliability in their use.
Our manufactured components for Wheels and Brakes